Yelawolf is back with Trunk Muzik 3, his official follow-up to 2017's Trial By Fire. Comprised of 14 tracks, the project serves as the Alabama rapper's final album under the Shady Records umbrella.
Guest spots include Machine Gun Kelly, Rittz, DJ Paul and DJ Klever as well as production from DJ Paul, Jim Jonsin and Ms Madli. The MGK collaboration might raise a few eyebrows considering Yelawolf included him in the "Bloody Sunday Freestyle" diss track.
In the song, he takes shots at Post Malone and G-Eazy but simply spits "Trunk Muzik 3 bruh, you gon' know how I feel about MGK" when referencing Kelly. Evidently, he and MGK are allies despite him dissing Eminem, the Shady Records boss.
Although the title of the album indicates it's the third installment in the Trunk Muzik series, it's technically the fourth. It follows 2009's Trunk Muzik mixtape, its subsequent 2010 reissue Trunk Muzik 0-60 and 2013's Trunk Muzik Returns.
Check out the Trunk Music 3 album stream, cover art and tracklist below.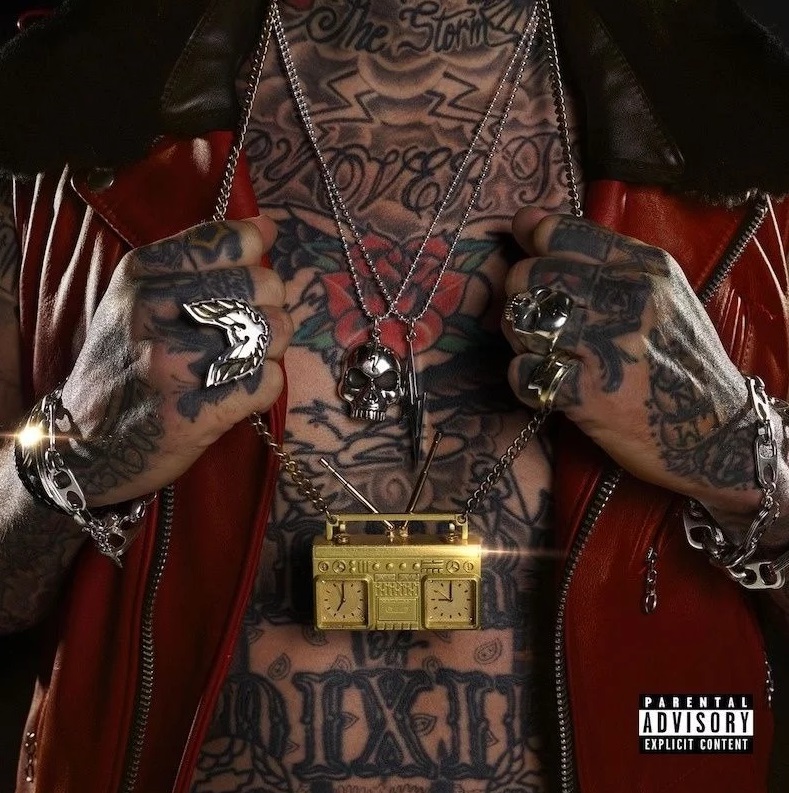 1. TM3
2. Catfish Billy 2
3. Rowdy
4. Special Kind Of Bad
5. Like I Love You
6. Drugs
7. Trailer Park Hollywood
8. No Such Thing As Free
9. We Slum
10. Box Chevy
11. All The Way Up
12. Over Again
13. Addiction
14. Over Here
Yelawolf has finally revealed the release date for his impending album, Trunk Muzik 3. According to a press release. the project arrives via Slumerican/Shady Records/Interscope on Friday (March 29).
This marks the Alabama-bred rapper's fifth album for the Shady machine and follow-up to 2017's Trial By Fire.
"Trunk Muzik 3 is my third installment to the Trunk Muzik series," he said in the press release. "The album gets back to these 808's and classic southern rap cadences. Of all the album styles and songs I've released over the years, this was the funnest project to make.
"I'm inspired again! And I'm proud to be releasing it with my SHADY family … time to fuck shit up and GET BUCK !!!"
Yelawolf made a return to the spotlight last Sunday (March 10) with his "Blood Sunday" freestyle, which found him taking shots at Post Malone, G-Eazy and Machine Gun Kelly. As a result, Post tweeted he thought Yelawolf was a "nerd" and Yelawolf replied by calling him an "asshole" while thanking him for his support.
As part of the album announcement, the self-proclaimed Ghetto Cowboy also launched Creek Water, his new boutique whiskey brand named after his independently released 2005 debut album. Yelawolf maintains full control of Creek Water's packaging, branding and marketing.
"Our market is a working-class market," he said. "[It] represents an artistic, expressive, and loud character…downplaying the importance of the whiskey and instead shining light on the drinker, and the good time that comes along with it."
Yelawolf is currently on a U.S Tour and plays Ft. Lauderdale, Florida on Friday night (March 15).
Check out the rest of the dates below.
3/16: Miami, FL
3/18: Tampa/St. Petersburg, FL
3/19: Orlando, FL
3/20: Tallahassee, FL
3/22: New Orleans, LA
3/23: Baton Rouge, LA
3/27: San Diego, CA
3/28: Long Beach/Newport, CA
3/29: Los Angeles, CA
3/30: Venice Beach, CA
3/31: Las Vegas, NV