MIAMI, FL – The estate of the late XXXTENTACION has revealed the tracklist, cover art and release date for his posthumous Skins album. The project boasts 10-tracks, including "BAD!" and "One Minute" featuring the sole feature from Kanye West.
To commemorate the occasion, the XXXTENTACION Foundation and Empire will hold an album release party at the RC Cola Plant in Miami on Thursday (December 6). Performances include Trippie Redd, Ski Mask the Slump God, PnB Rock, Matt Ox and Member's Only, among others.
Skins is expected to arrive on Friday (December 7).
Check out the cover art and tracklist below.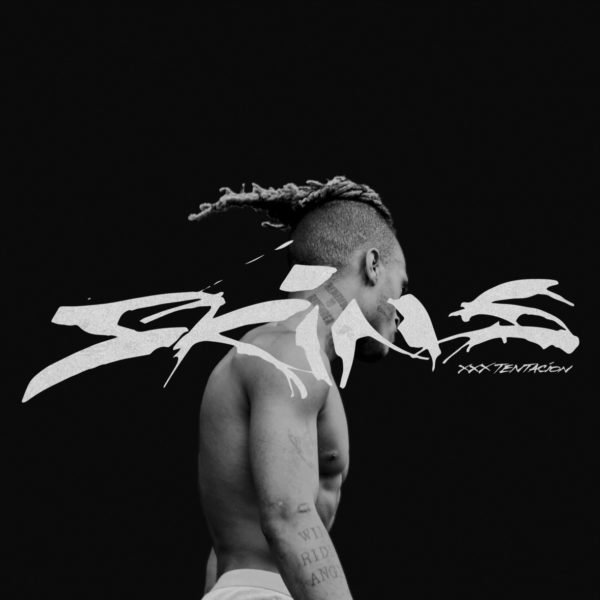 1. Introduction
2. Guardian Angel
3. Train Food
4. Whoa (Mind In Awe)
5. BAD!
6. Staring At The Sky
7. One Minute f. Kanye West
8. Difference
9. I Don't Let Go
10. What Are You So Afraid Of?
XXXTENTACION abandoned the idea of "retiring" long ago and is back with another album announcement.
On Saturday (April 28), the Broward County native hit his Instagram page with a photo of yellow construction tape. The caption read, "skins 'the album' coming soon. But in true X fashion, he's already deleted the post after over 560,000 people "liked" it.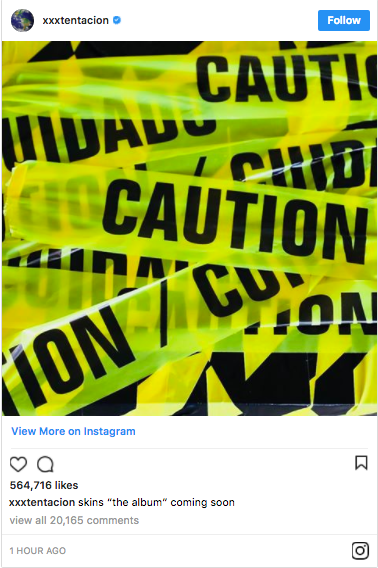 The project serves as the follow-up to his sophomore album, ?, which was released a mere four weeks ago. The album debuted at #1 on the Billboard 200 with first-week sales of over 131,000 total album equivalent units. It also marked the 18-year-old's first chart-topping album.
X's rise to notoriety has been shrouded in controversy. He's currently fighting a 2016 domestic abuse case and was on house arrest for three months before a judge took him off in March to promote ?.
As part of his release conditions, the "Look At Me!" artist must submit to monthly drug tests and check in when traveling.
X faces charges of aggravated battery of a pregnant woman, domestic battery by strangulation, false imprisonment and witness-tampering.