Wale has dropped his sixth studio album, Wow … That's Crazy. The project is his first LP for Warner Records, which he signed with last year.
The veteran MC's latest effort is comprised of 15 songs. Guests include Megan Thee Stallion, Rick Ross, Meek Mill, Boogie, Lil Durk, Ari Lennox, 6LACK, Bryson Tiller, Jeremih, Kelly Price, Jacquees, Pink Sweat$ and Mannywellz.
View Wale's Wow … That's Crazy stream, cover art and tracklist below.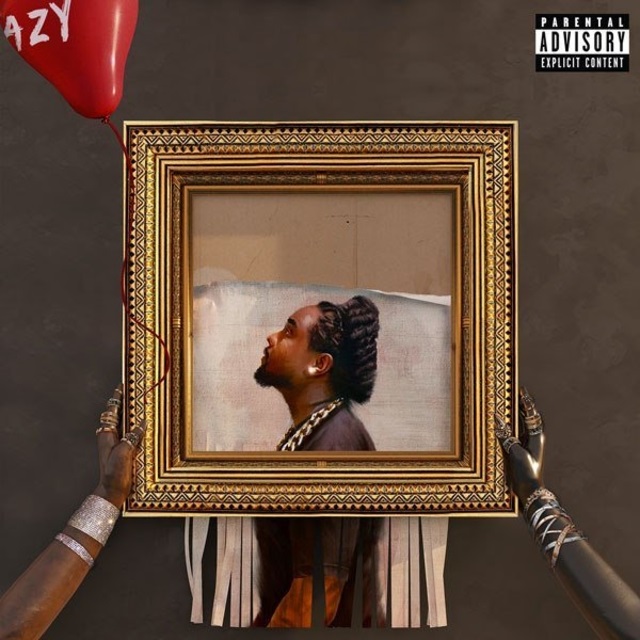 1. Sue Me
2. Love & Loyalty f. Mannywellz
3. Cliché f. Ari Lennox & Boogie
4. Expectations f. 6LACK
5. BGM
6. Love… (Her Fault) f. Bryson Tiller
7. On Chill f. Jeremih
8. Routine f. Rick Ross & Meek Mill
9. Love Me Nina / Semiautomatic
10. Break My Heart (My Fault) f. Lil Durk
11. Debbie
12. 50 In Da Safe f. Pink Sweat$
13. Set You Free f. Kelly Price
14. Black Bonnie f. Jacquees
15. Poledancer f. Megan Thee Stallion
Wale has begun the rollout for his next album. The veteran rapper has announced his Wow … That's Crazy LP by sharing a trailer co-starring Tetona Jackson, one of the leads from BET's series Boomerang.
The Warner Records artist's sixth studio album is scheduled to drop on October 11. The project will be the follow-up to 2018's Free Lunch EP and his first LP since 2017's Shine.
Before Wow … That's Crazy hits streaming platforms in October, Wale will begin his Everything Is Fine Tour at the end of September. The 18-city run of shows kicks off in Florida and wraps up with a handful of events on the West Coast.
Check out Wale's tour dates below.
September 30 – Fort Lauderdale, FL – Revolution Live
October 1 – Orlando, FL – Celine
October 3 – Raleigh, NC- The Ritz
October 4 – Atlanta, GA- Center Stage
October 7 – Asheville, NC- Orange Peel
October 8 – Charlottesville, VA – Spring Pavilion
October 9 – Silver Spring, MD – The Fillmore
October 10 – Philadelphia, PA – TLA
October 12 – Queens, NY – Rolling Loud Festival New York
October 14 – Boston, MA – Paradise Rock Club
October 16 – Louisville, KY – Mercury Ballroom
October 17 – Chicago, IL – Concord (Subject to change)
October 18 – Detroit, MI – El Club
October 21 – Boulder, CO – Fox Theater
October 23 – Reno, NV – Virginia Street Brewhouse
October 24 – San Francisco, CA – Mezzanine
October 26 – Portland, OR – Hawthorne Theater
October 28 – Seattle, WA – Neumos