San Diego, CA – Tyga angered a bevy of people who paid an exorbitant amount of money to see him rap at San Diego's Omnia Nightclub on Friday night (May 17). Fans were expecting to see T-Raww perform, but instead they got a DJ and no Tyga.
According to TMZ, the crowd became unruly once people figured out he wasn't going to make his scheduled performance. Eyewitnesses said there was "pushing, shoving, bottles and glasses were thrown on stage."
Management told Tyga's fans — who paid between $70 to $100 for a ticket — "nothing could be done" and they wouldn't be getting any refunds.
Tyga offered a meager apology via social media but failed to explain why he missed the event.
"Sorry I couldn't make it to @omniasandiego," he wrote. "See y'all next time SD."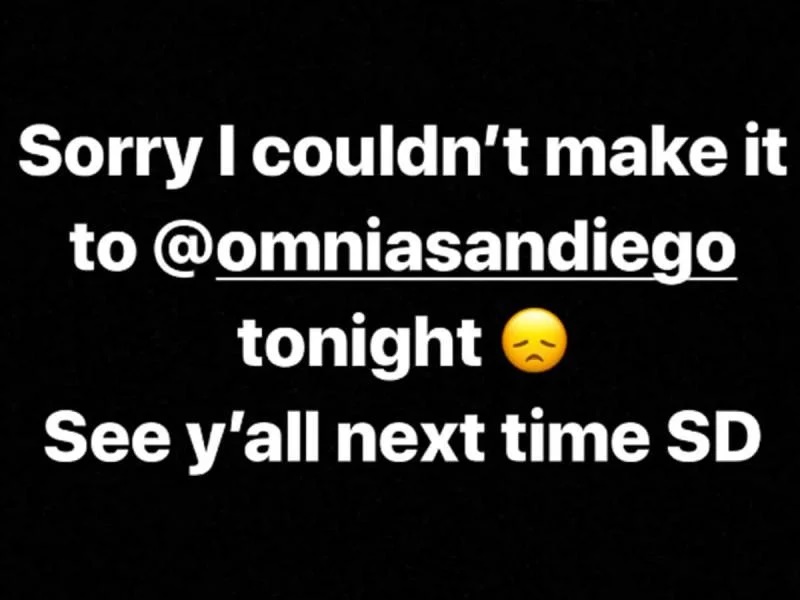 Tyga's next show is Saturday night (May 18) at the FivePoint Amphitheatre in Irvine, California for the Powerhouse Liftoff Edition featuring G-Eazy, French Montana, A-Trak and more.
So far, the venue hasn't announced any type of cancellation on Tyga's behalf.