Nearly two years after the 2019 release of her Billboard 200 charting album Songs for You, Tinashe returns with her fifth studio album, 333 —available now on music platforms.
"I'm so excited," she told Billboard days ahead of its Friday (Aug. 6) debut. "I can't wait to finally [release this album], especially thinking about shows and performing these songs live."
For the independent singer-songwriter, whose favorite song from the 16-track LP is "Bouncin," "The best part is always before a project drops, when the anticipation is building."
Tinashe began working on the album — "about letting go and evolving to become something bigger" — in 2019. But she was motivated to finalize it in 2020 amid the pandemic. She explained: "There were things I learned out of having time to sit with myself and my thoughts and I think that led to creating this music."
The artist, who ended her record deal with RCA Records in 2019, released 333 independently under her own label, Tinashe Music. Also exciting about the new release, she collaborated with her two younger brothers, who go by stage names KUDZAI and Quiet Child, on the tune "It's a Wrap." Says the star, "It was awesome how I've been able to have full creative control with this album. The majority of the songs, I wrote myself in my studio in my house where I feel the most in tune. It's empowered me and feels good to have that thread of continuity in my work, it's been a game changer."
She's now managed by Roc Nation. "It has been a great home for me," Tinashe details. "They've allowed me the space to have creative freedom and given me that confidence, because they really support all of my creative decisions."
Earlier this summer, the singer starred in the Sports Illustrated Swimsuit issue alongside fellow artists Megan Thee Stallion and Anitta. With five studio albums and four Hot 100 singles out, Tinashe — who says her top three dream collaborations would be with Andre 3000, James Black or Sade — opens up to Billboard about the making of 333 and candidly discusses her experience as an independent artist.
Walk me through the process of creating this album.
I worked on a couple songs in 2019, right off the bat of releasing Songs for You, but I wasn't officially formulating the concept until around 2020. Lockdown happened and I realized I wouldn't be able to promote that album properly, be on the road or film videos the way I wanted to, so I pushed myself into creating a brand new project. I used it as an outlet that gave me joy, purpose and hope in moving forward with a point of focus.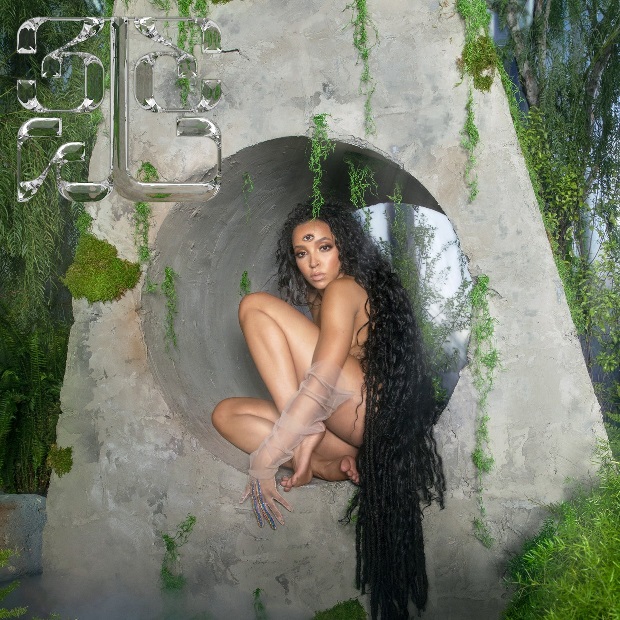 How do you measure the success of your albums? Do you have any particular goals for 333?
I decided a couple years ago not to base my success on accolades, whether that be numbers or spaces on the chart. I focus on my connection with my fans and the big picture of building my career longevity, artistry and legacy more than receiving individual accolades for each project.
Why did you name this album 333? Are you into angel numbers?
Absolutely. My spirituality was something I was focused on during lockdown while I was creating this project. I wanted to incorporate those themes. It was important for me to feel guided and that I was on the right path.
It's been two years since you left RCA. What made you take that step? Are you enjoying your time now as an independent artist?
At the time, I made the decision because I was following my gut instinct and it was telling me that relationship wasn't productive anymore. I felt like I needed to switch focus, switch gears and reinvent myself. That was when I decided to be independent, it was a risk that I felt in my soul and heart that it was the right thing to do.
It's been extremely rewarding, especially spiritually and emotionally in terms of how I view myself as a creative. I feel a lot more empowered now and more confident in my decisions. Following those instincts is really valuable to me.
What have been some of the biggest challenges and most rewarding aspects of being independent?
Obviously, there's things that are more difficult as an independent artist, but at the same time, right now it feels like the right thing for me. The biggest challenges are definitely not having the same financial support and budget. You have to work harder to pull it off at the same level of quality. Then, not having the same kind of promotional support and not necessarily being considered in the same rooms as other people signed to major labels. You have to work harder to be in those same spaces. That's a sacrifice, but I feel like it's worth it and the game is hopefully changing soon, slowly but surely.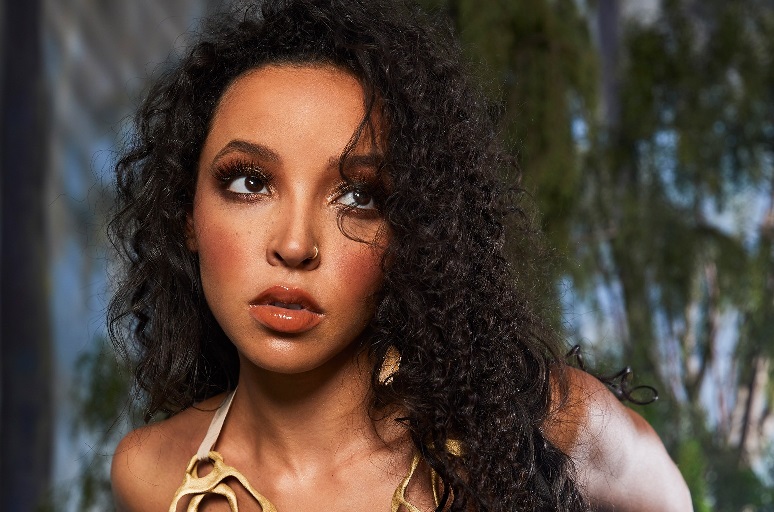 In your own words, how would you describe 333 and what genre would you personally classify it as?
This album is high energy, hopeful, exciting and experimental. It's taking risks, which I love. It's hard for me to put my music in a genre because it's hard to put it in a box. There's a lot of pop, R&B, soul influences and video game sound on this album. It's a wide variety, but that's me. The closest is alternative pop.
How has being managed by Roc Nation has helped elevate your career?
I have really enjoyed that relationship. Roc Nation as a whole has a great representation of being innovative and forward thinking. Being a part of that energy has been really special.
Do you think you'll ever sign another major label deal?
I don't know. That's hard to say because right now, it doesn't feel like what I wanna do. But I would say 'Never say never.' Maybe in the future, if it feels right and there's the perfect relationship, I would consider it.
Marcus Cooper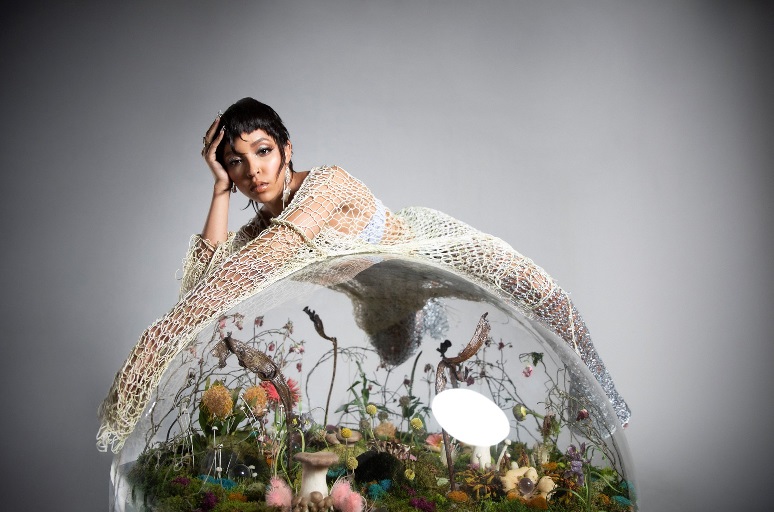 What's your advice to new artists or anyone on a major label deal who is thinking to go independent? What's something you wish someone had told you?
I would say, "It's worth it to take the risk if it's at the point where [your current label] is affecting your mental health." I've seen so many cases of people not going after what they feel in their heart because they maybe have creative differences with their record label. It's hard with recording contracts obviously, but I think how you can empower yourself is by taking control of your creativity and remembering your purpose as a creative and why you do what you do. Focus on that and your personal growth, then you'll be able to continue to release quality output and that's what's gonna stand the test of time.
Why did you choose "333" as the title track?
I love it because sonically, it really embodies the vibe of this album and has a lot of ambiance. It references angels and really feels like the song that references the angel numbers. Working with Ab was amazing, she's so talented. We didn't work in person because it was a lockdown, but it was such a pleasure. She's brand new too, so check her out.
Which song on the album was most challenging to complete and why?
Probably "Small Reminders." There were like four different versions of that song and until this day, it still has three different sections to it, distinct different parts. I love the journey the song has gone on and the journey it takes the listeners on. It has a tone of reflectiveness and somberness but at the same time, hopefulness.
You were raised near Pasadena. What was the importance of having a song named after your city?
I think having a nod to where I grew up and where I've come from is really important to me in talking about where I'm going. That song has the energy of moving into the future and acknowledging where we've come from and what we've done to get here.