The series of Kanye West-produced, seven-track albums has reached its conclusion … at least for now.
Teyana Taylor caps off the run of the five Yeezy-helmed projects with her offering, K.T.S.E. The G.O.O.D. Music singer's sophomore album arrives four years after her debut, VII.
K.T.S.E. marks the first of the projects to spill over into eight songs, and features one listed feature, from Kanye West.
The hyped-up Lauryn Hill appearance doesn't seem to have made the album.
THAT MOMENT WHEN L BOOGIE @MsLaurynHill sends you a voice note with some strong words of encouragement for ya album interlude OMG OMG OMG I'm about to die 😩😩😩😩😩😩😩😩😩😩 #AWORDFROMLBOOGIE BOUT TO BE LIT 😩😩😩🙌🏾🙌🏾🙌🏾🙌🏾🙌🏾🙌🏾 #KTSE JUNE 22ND

— TEYANA M.J. SHUMPERT (@TEYANATAYLOR) June 21, 2018
View the K.T.S.E. stream, cover art and tracklist below.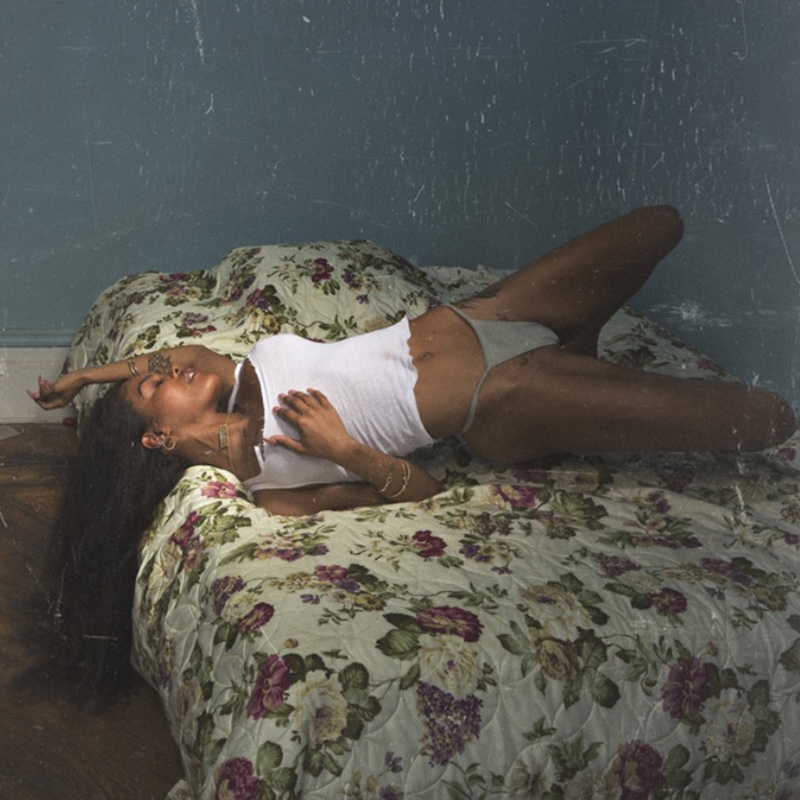 1. No Manners
2. Gonna Love Me
3. Issues/Hold On
4. Hurry
5. 3Way
6. Rose In Harlem
7. Never Would Have Made It
8. WTP