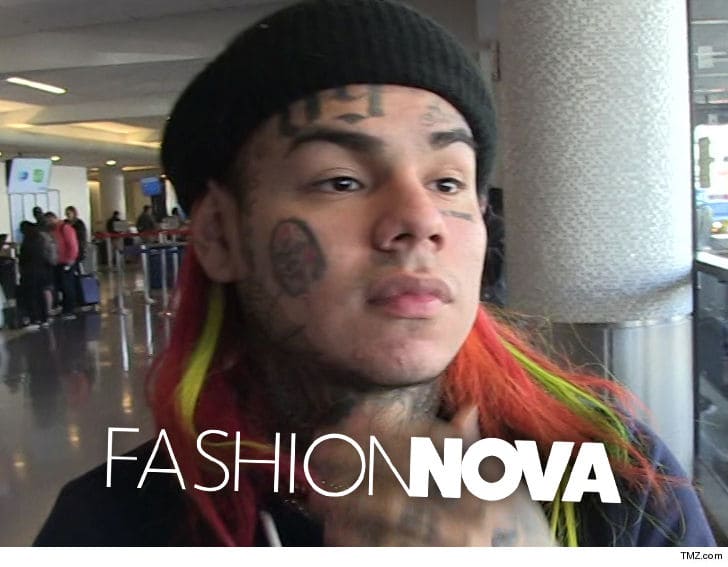 Tekashi 6ix9ine has 99 problems, and one of them is allegedly pilfering a pile of money from Fashion Nova only to double cross the company on his new album, "Dummy Boy."
Tekashi's album "Dummy Boy" dropped Tuesday … and one of the highlights is the track "MAMA," which features Nicki Minaj and Kanye West. The lyrics include, "Splish splash apple bottoms make that ass phat." It's catchy, but it has messed up a deal with Fashion Nova.
Record company sources tell us Tekashi inked a 6-figure deal with the clothing company, to include branding in his music video — and according to the deal the lyric in question was supposed to go this way — "Splish splash Fashion Nova make that ass phat."
Fashion Nova maybe naively believed Tekashi would deliver, so they gave him the entire amount up front. At first, it seemed things were hunky-dory, because the teaser to the track included the Fashion Nova lyric.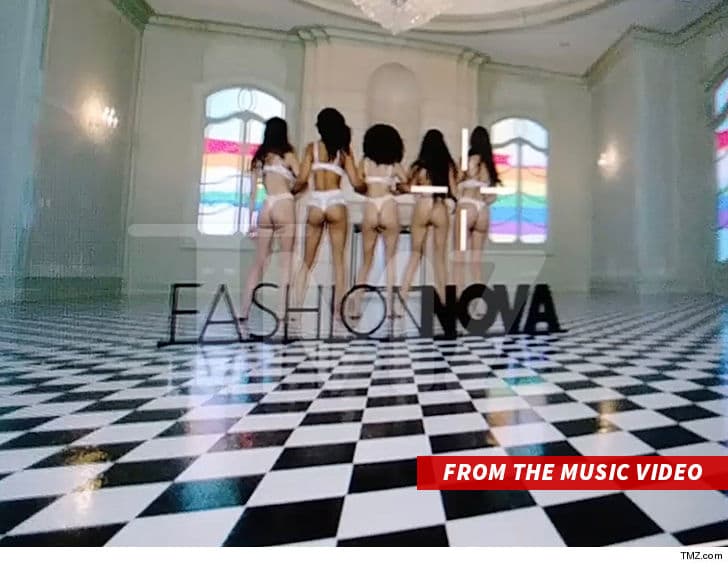 Fashion Nova believed its deal with Tekashi was solid during the shooting of the music video for the song, which was derailed by a real shooting. And, check out the pic we got … Fashion Nova is emblazoned on the screen with those phat asses.
Now we come to how Fashion Nova got screwed. The music video never got finished, and it's not going to be completed now that Tekashi is in custody. As for the song itself, when it was released the lyric was changed so the reference to Fashion Nova was deleted and replaced by Apple Bottoms.
As for why it was changed … a source tells us Nicki Minaj was enraged because Cardi B has hooked up with Fashion Nova for a new clothing line, so she asked Tekashi to 86 the brand from the song and he obliged.
We're told the company hasn't yet demanded money back from the deal … they'll wait to see what happens with Tekashi's trial … and, hopefully, work something out.