PHILADELPHIA, PA – Revered battle rapper Tech 9 was reportedly scheduled for arraignment on child porn and other charges the day after his March 24 death.
Philadelphia Magazine reports Tech 9 — real name Akhiym Mickens — was arrested on January 5 in Philly and charged with possession of child pornography, indecent assault, indecent exposure and corruption of minors, in addition to other offenses.
He was due to be arraigned in Common Pleas Court on March 25.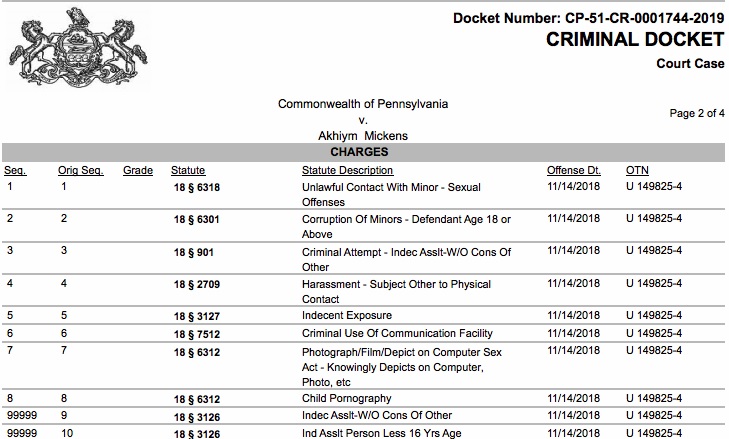 According to an affidavit of probable cause filed in the case, the complaint came from the daughter of woman Tech 9 was dating. The girl told investigators he repeatedly ordered her to disrobe in front of him so he could masturbate. On one occasion, she alleged Tech forced his way into her bedroom with a knife and attempted to make her touch his penis.
Tech was pronounced dead at Holy Redeemer Hospital in Meadowbrook, Pennsylvania. The Montgomery County Coroner's Office hasn't determined a cause of death, explaining toxicology tests aren't complete. First deputy coroner Alexander Balacki says his death is still "under investigation."
In the wake of his passing, everyone from Kendrick Lamar to Lupe Fiasco mourned his death on social media.
Services are scheduled for Thursday (April 4) in Germantown.