Soulja Boy has reportedly adopted a much healthier lifestyle since getting out of jail.
According to TMZ, the "Crank That" mastermind has quit drugs (more specifically, lean) and alcohol, resulting in a 50-lbs. weight gain. Soulja's manager Miami Mike said he started packing on the pounds following his three-month stint in L.A. County Jail earlier this year.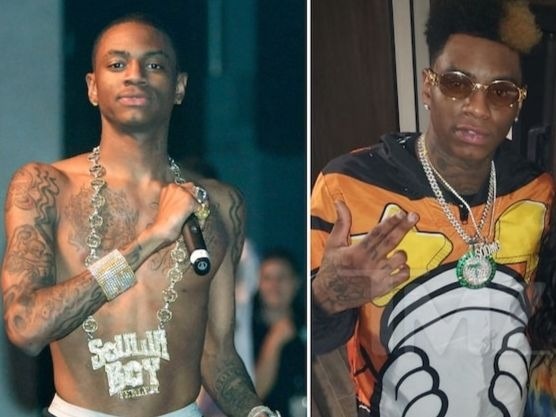 Soulja reportedly spent anywhere from $500 to $800 a day on lean, squashing his appetite in the process. As a result, Soulja was roughly 130 lbs. at the beginning of his sentence.
Paparazzi recently caught up with him and it was immediately clear Soulja had bulked up. In the video clip, a man asks, "How thick are you?"
Soulja was released from jail in July, after getting out 146 days early due to a combination of good behavior, time served and overcrowding. He was originally sentenced to 240 days and 265 days of community service for probation violations.