The music vault of the late Sean Price is open once again for the holiday season. Duck Down Music has released Price Of Fame, a collaborative album from the late MC and M.O.P. veteran Lil Fame.
Sean P's latest posthumous work is produced entirely by Fame (a.k.a Fizzy Womack). Guests on the 11-track LP include Ruck's Heltah Skeltah partner-in-rhyme Rockness Monsta, fellow Boot Camp Clik members Smif-N-Wessun, Conway The Machine, M.O.P. and Random Axe collaborator Guilty Simpson, among others.
Check out Price and Fame's Price Of Fame stream, cover art and tracklist below.
Duck Down Music is dropping a new Sean Price project right in time for Christmas. The label has announced the late Boot Camp Clik rapper's Price Of Fame, a collaborative album with Lil Fame, will be released on December 20.
Price's upcoming LP with the M.O.P. MC/producer was one of the multiple projects he was working on prior to his death in 2015. The album will be his fourth posthumous release of the past three years.
The Heltah Skeltah meets Mash Out Posse LP will feature 11 tracks with production handled by Fame. Guests include BCC members Rockness Monsta, Tek and Steele as well as artists such as Conway The Machine, Guilty Simpson and Illa Ghee, among others.
Check out Sean P and Fizzy Womack's Price Of Fame cover art and tracklist below. Pre-orders are available here.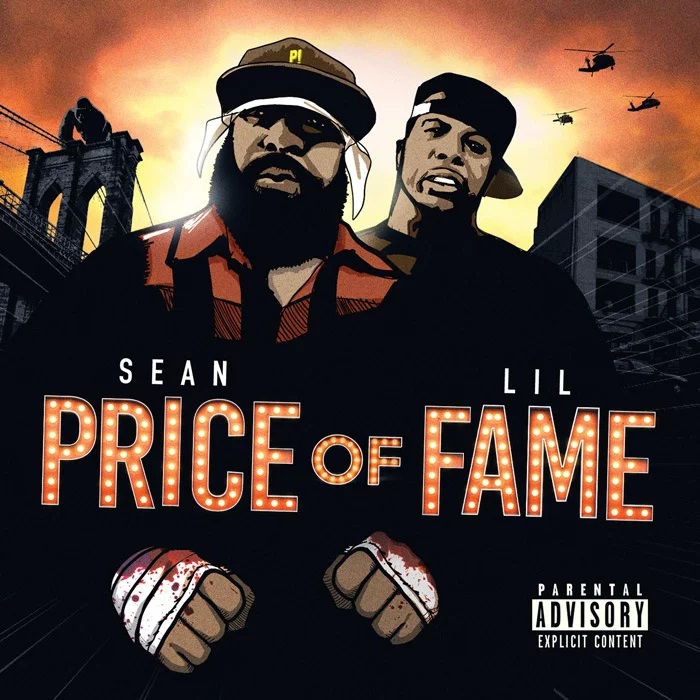 1. A Few Words From Shaun Price & Mrs. Price
2. Big Gun Vs Lil Gun f. M.O.P.
3. Center Stage
4. Boston George f. Tek
5. Sit Your Ass Down Skit
6. Pigs f. Steele
7 They Ain't Fucking With Us f. Rockness Monsta
8. Remember the Time f. Illa Ghee
9. Wait For It f. Lil Fame
10. Peter Pop Off f. Rim, Teflon & I-Fresh
11. Enemy Of The State f. Conway The Machine, Guilty Simpson & Lil Fame