Saweetie "can't stop, won't stop, get guap" — thanks to her new collaboration with Quay.
The sunglasses company dropped their Luxe collection with the Icy Girl on Wednesday (April 14), and the line features a number of on-trend, glam styles with fitting names such as "High Profile" (pictured above), "Go Off" and "Mad Cute."
"I wear a lot of sunglasses, so I think it just made sense," Saweetie tells Billboard of the collaboration. "I was really excited because it's one of my first campaigns on the higher end. I appreciate the opportunity from them, helping me solidify my position as a fashion girl."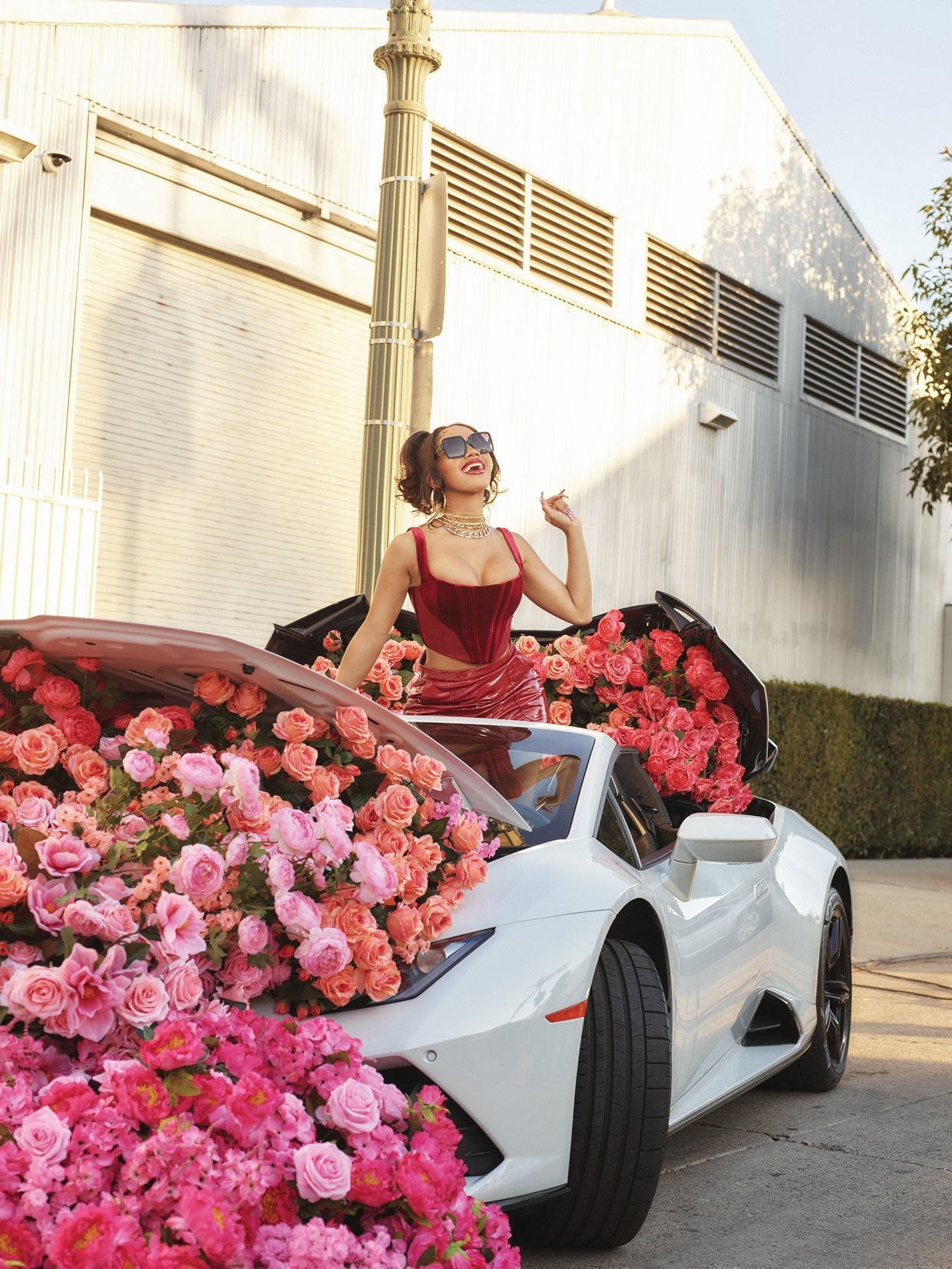 And how does a "fashion girl" like Saweetie like to wear sunglasses? "A sleek, chic outfit, like an all-black outfit," she reveals. "Or even just a day-to-day outfit! It could dress up any outfit."
As for her favorites from the collection, the rapper is torn between the "Almost Ready" and "No Cap" pink pair. "I'm not really picky when it comes to glasses," she admits. "I wear all types of glasses. I think I have over 300 pairs at home. I love expensive glasses, I love fancy glasses, I love $2 glasses, I love $200 glasses. I like all types of glasses, so there's no limit to what kind of glasses I wear."
Los Angeles residents can also find billboards of Saweetie in her Quay looks throughout the city. "I've seen myself on a billboard before, but the fact that they're putting up multiple – [laughs] a plethora, an abundant amount of billboards around LA makes me feel really special and I'm grateful," she says. "Like I said, I'm a fashion girl so I love to do collaborations like this because it makes my fashion brand that much bigger. I'm really grateful for the opportunity."
The campaign includes a custom verse from a new song released in anticipation of her forthcoming album, which will be used in a TikTok challenge. Quay is also bringing back their Education Is Quay scholarship program, awarding $100,000 in partnership with Saweetie, who is a graduate of the University of Southern California.
"I went to college for five years, and I know what it feels like to work really hard and to have all that money go towards tuition," she shares of the scholarship opportunity. "I think education should be free, but it's not so it's important that we help and give back to kids who are trying to better their lives, their careers and brains. I'm all for scholarships because I was a college girl myself."
Applications for the scholarship are open here through June 19 to students ages 16+ in the United States, District of Columbia, Australia and New Zealand. To enter, students will be asked to share what self-expression means to them. Ten winners will each receive $10,000 scholarships, and the top 50 semi-finalists will receive a free pair of Quay sunnies.
Oh, and one last thing. It's pronounced "key" not "kway." "The sunglasses are so great, so people should know how to pronounce these," Saweetie says.
Shop the whole collection, which starts at $65, here.