Miami, FL – After years of planning, Rick Ross is finally ready to unveil his debut album sequel, Port Of Miami 2.
"Did you wanna live or was you born to kill," Rozay asks during the solemn album trailer released on Tuesday (July 16).
To seal the full circle, for the cover art, Rozay poses with a photo of his late manager Big Bo, who passed away in December 2017 from undisclosed causes.
Port Of Miami 2 will be released on August 9. Check out the cover art and first single "Act A Fool" below and the album trailer up above.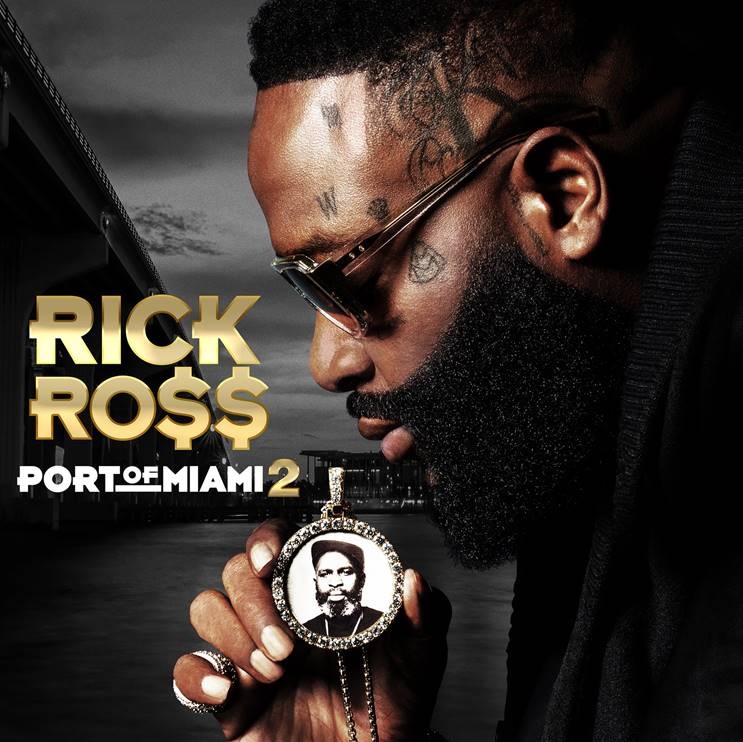 Rick Ross had quite a health scare last year when he was rushed to a Florida hospital with an unknown — but reportedly serious — health condition. But, he quickly got to back to studio mode following his release. Now, Rozay is back with the first official single from the long-awaited Port Of Miami 2 project.
Titled "Act A Fool," the track features Wale and ample amounts of Rozay's bravado. Mr. Rich Forever announced the single would arrive at midnight EST on Thursday (June 20). via Instagram.
The text read: "God is the Greatest. Port Of Miami started me on this journey. It's only right I bring it back to where it all started. For my day ones to the new ones this album is for you. Tenth studio album. Get ready. Ride with me. It's time. Port of Miami 2 on the way."
Port Of Miami 2 follows the 2006 original, Ross' debut album. Of course, he's dropped several albums in between, including 2015's Black Market and 2017's Rather You Than Me.
Most recently, Ross popped up on Drake's new "Money In The Grave" single, which was released on June 16.
Listen to "Act A Fool" down below.
https://open.spotify.com/embed/album/0a7jB92VAx5XUNqvryHsox