Los Angeles, CA – Fans of Post Malone and Bud Light can rejoice — the limited edition can is finally available in select states.
According to a press release, the 16 oz. special-edition can is now on sale in select markets, including Salt Lake City, Denver, El Paso, Laredo, San Antonio, Austin, Dallas, Houston, McAllen, Oklahoma City, New Orleans, Chicago, Washington DC, Boston and New York City.
The design features a reimagined Bud Light's iconic crest with the Grammy Award-nominated artist's face front and center along with his autograph. It also draws inspiration from his tattoos and pays homage to his Texas roots.
Post Malone was a special guest on Tuesday's (August 6) episode of The Tonight Show with Jimmy Fallon.
During the segment, the two competed in a friendly game of beer pong, which served as an ideal way to introduce Bud Light's new custom beer cans featuring Posty's mug.
The 16 oz. special-edition can design reimagines Bud Light's iconic crest with the platinum-selling artist's face front and center and includes his autograph.
The design also draws inspiration from several of Post's tattoos, including barbwire, swords and medieval dragons while paying tribute to his Texas roots with the state outline and steer skeleton.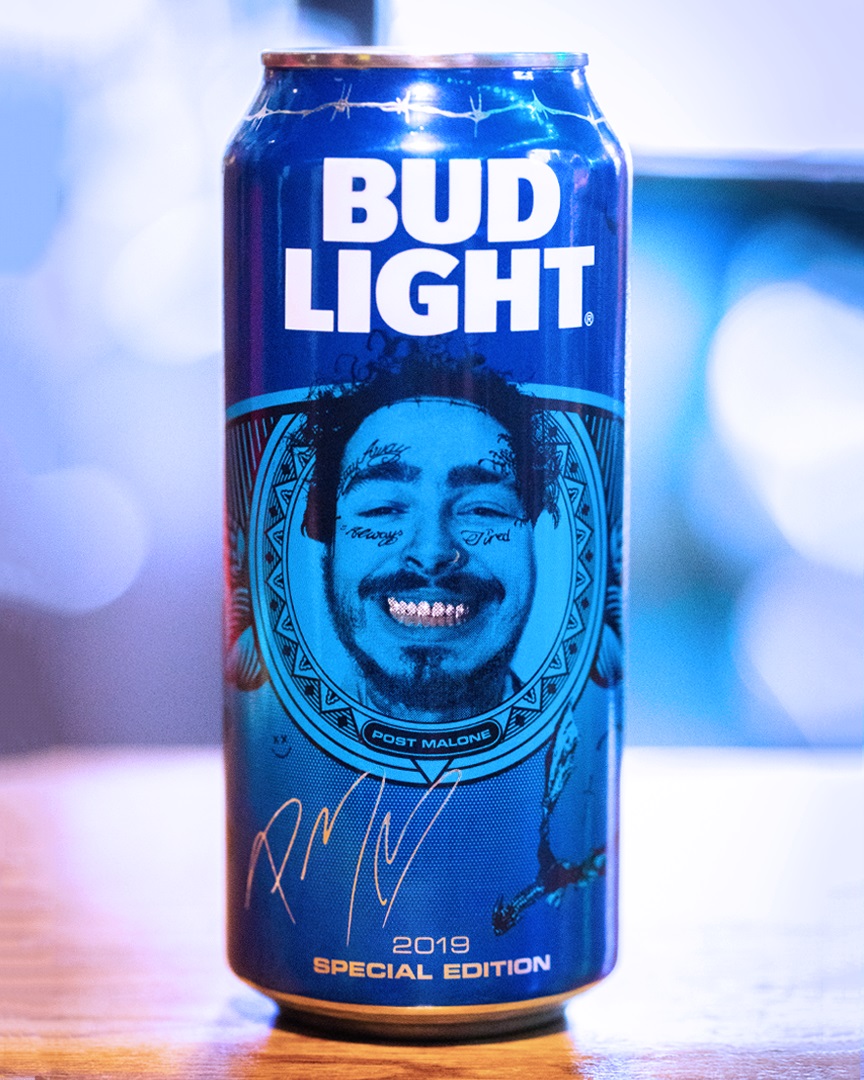 The Post Malone Bud Light Can will be available starting this fall in select cities that are part of Post Malone's upcoming Runaway Tour.
"I'm so excited for this can," Post said in a press release. "It's something I was very passionate about and it's so sick to see my mug on a Bud Light can.
Post recently reveled his next album will arrive in September. It will mark the follow-up to 2018's monster beerbongs & bentleys album. The project debuted at No. 1 on the Billboard 200 and has remained either in the Top 10 or Top 20 for the past 66 weeks.
Check out the Fallon segment below.