A week after Aaliyah's multiplatinum sophomore album One in a Million finally arrived on streaming services, Blackground Records released a limited-edition merch collection to commemorate the album's 25th anniversary.
The set, which was released Thursday (Aug. 26), includes baseball jersey, hoodies, sweats and more items that mirror the Princess of R&B's tomboyish style from back in the day.
One in a Million was first released Aug. 27, 1996, via Blackground and Atlantic Records, and it peaked at No. 2 on Billboard's Top R&B/Hip-Hop Albums chart and hit No. 18 on the Billboard 200. Produced by Timbaland and Missy Elliott — who are also credited as featured artists on the album alongside Treach and Slick Rick — One in a Million spans 17 tracks, including singles "If Your Girl Only Knew," "Got to Give It Up" and the Billboard Hot 100 No. 9 hit "The One I Gave My Heart To."
Billboard named the title track "One in a Million" as the No. 1 pick in our staff's top 20 songs list, which was published Wednesday, on the 20th anniversary of her death in a plane accident Aug. 25, 2001, when she was just 22 years old.
Aaliyah's uncle and Blackground Records founder Barry Hankerson recently told Billboard about how he secured a new partnership with EMPIRE, which will allow the late R&B songstress' catalog to be available on streaming for the first time ever.
See samples of the Aaliyah merch below, and shop the collection here.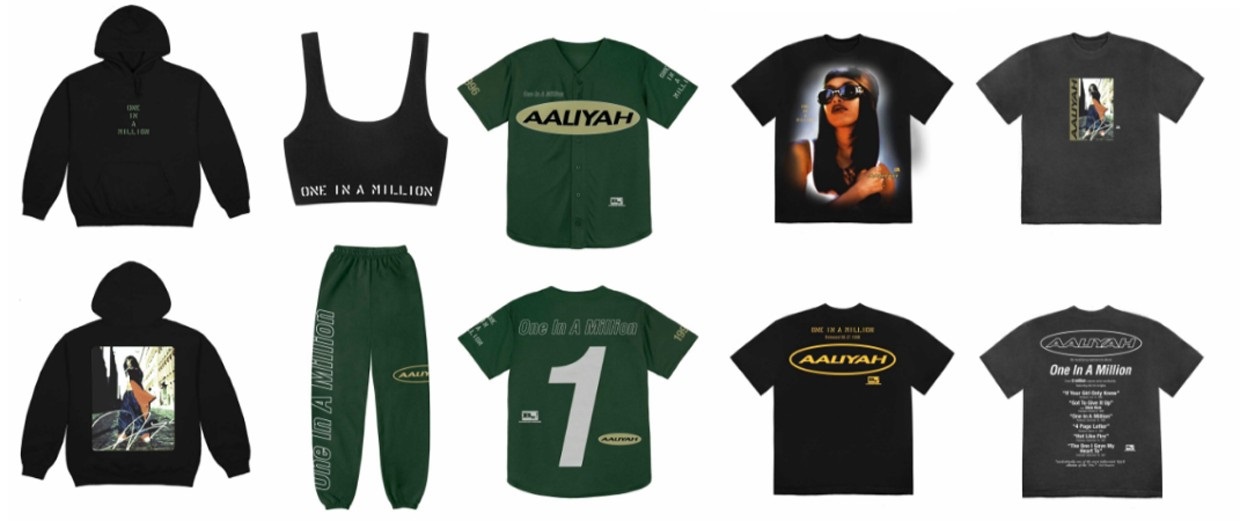 Courtesy photo