Fans of Megan Thee Stallion can get excited because the official cover art and tracklist for her upcoming project, Fever, has arrived.
Thee Stallion shared the cover with her million-strong Instagram following on Tuesday (May 13) captioning the photo, "FEVER OUT EVERY WHERE IN 3 DAYS. Pre Save link in bio."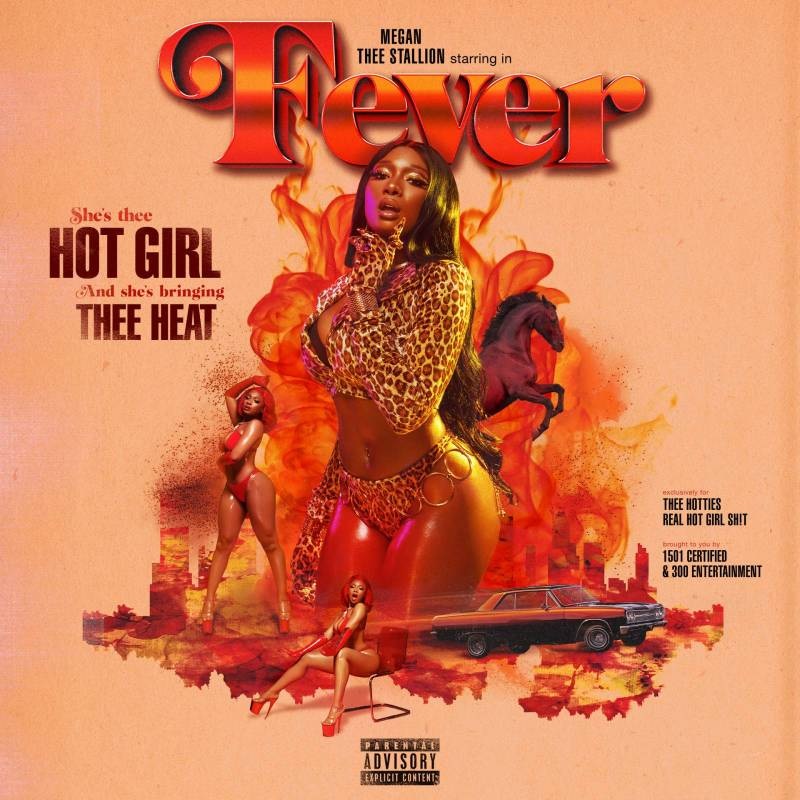 Fever is set to release Friday (May 17) and will help introduce the "First Lady of 300 Entertainment's" college partying persona, "Hot Girl Meg."
News of the tracklist came on Saturday (May 11) when she shared the 14-tracks, which includes features from DaBaby and Juicy J, on Instagram.
The Houston rapper inked a deal with 300 Entertainment last November.
Check out the tracklisting and single "Sex Talk" from the impending album below.