LOS ANGELES, CA – Reports Mally Mall was arrested on Wednesday (April 3) are now being walked back. TMZ initially reported the seasoned producer was taken into custody for human and exotic animal trafficking following a raid on his San Fernando Valley home.
Now, the outlet says he wasn't actually taken into custody — he was simply detained while authorities conducted the search.
Mally and his lawyer Steve Sadow also say the allegations are untrue.
"If they had real evidence they would have arrested him," Sadow said. "They don't have evidence. It's bogus. Period."
The Cotton-top Tamarin listed in the search warrant for Mally's place was reportedly not found at his home either.
Mally Mall has reportedly been taken into custody following a police raid on his San Fernando Valley home. According to TMZ, the veteran producer was arrested for human trafficking and trafficking of exotic animals.
Law enforcement clarified the original arrest warrant was served by LAPD's Robbery/Homicide division in conjunction with California Fish & Wildlife.
Captain Patrick Foy of California Fish & Wildlife says a Serval cat was also seized from the property and a spider monkey that allegedly belonged to Mall was seized from another property in Los Angeles.
Officials have also seized a Cotton-top Tamarin monkey from Mally's home. Their investigation began roughly eight months ago when they started receiving tips about photos of Mally with the monkey.
Producer Mally Mall got an early morning wake up call from a SWAT team on Wednesday (April 3). Although the reasons for the raid on his San Fernando Valley home weren't immediately known, The Blast now reports it was due to an endangered exotic monkey.
The California Fish and Wildlife reportedly revealed they'd conducted the early raid as part of an ongoing investigation into possession of exotic animals.
Once R&B star Chris Brown was busted for having a capuchin monkey last December, the California Fish and Wildlife was flooded with tips allegeding Mally was in possession of exotic animals as well.
The official said agents were able to identify a Cotton-top tamarin monkey on Mally's Instagram and sprang into action to rescue the "critically endangered primate."
The officials, who contacted LAPD to assist with rescue, successfully seized the monkey.
Fish and Wildlife officials are working with Los Angeles prosecutors on possible charges. Mally is currently not under arrest and no citations have been issued.
Mally Mall's San Fernando Valley house was reportedly raided by police on Wednesday morning (April 3). The Love & Hip Hop star was home at the time.
According to TMZ, a SWAT team surrounded the veteran producers's home before moving in to serve a search warrant. The operation was reportedly in progress since before sunrise.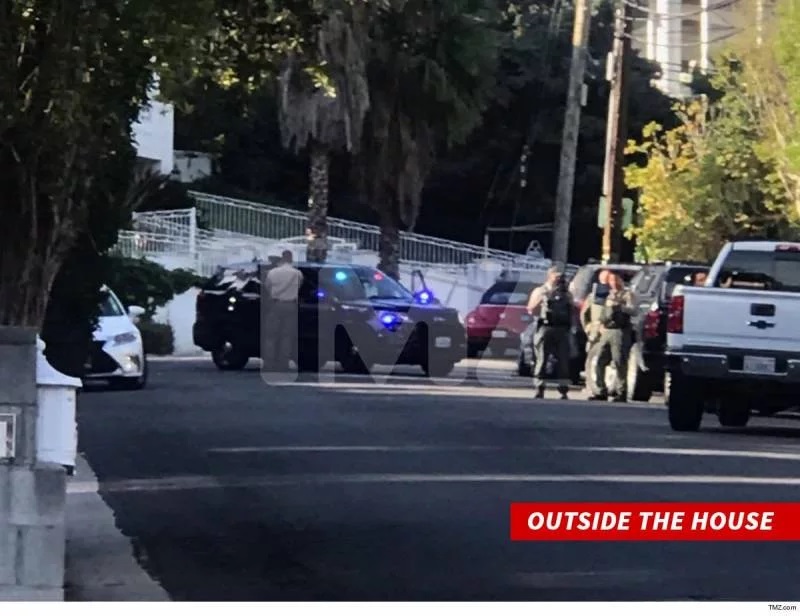 Although it hasn't been determined why cops conducted the raid, Mally's home has been raided before.
In 2014, the FBI swarmed his Las Vegas home as part of a federal human trafficking investigation.
Mally also has a penchant for exotic animals. It's unclear if that's related at all.
This is a developing story.