Machine Gun Kelly's crew beat the crap out of the actor who mouthed off to the rapper at an ATL bar — and the just-released video shows the brutality.
TMZ broke the story … actor G-Rod called Kelly a "p***y" for a tweet referring to Eminem's then 16-year-old daughter as "hot."
The surveillance video is from the confrontation at the hotel 2 hours later, and you see a member of Kelly's posse run up behind G-Rod, put him in a bear hug, pick him up and body slam him. Not for nothing, but G-Rod goes about 230 lbs.
Three other men from MGK's crew then come up, stomping and punching the crap out of him. You don't see Kelly in the video.
One of the guys is MGK's drummer — his name is R00K. Another is a guy who goes by the name Slim.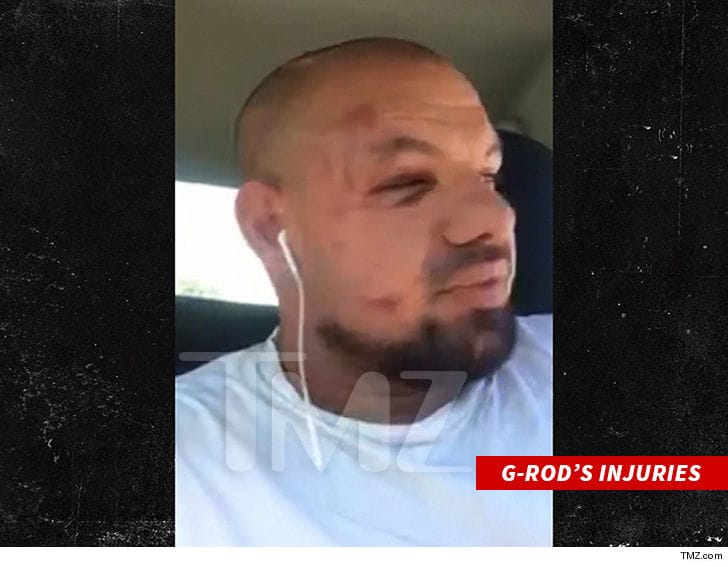 G-Rod was badly injured and told TMZ he will drop the criminal investigation he launched as well as a lawsuit if MGK fights him in the Octagon.
His response to the surveillance video: "Real f**king manly of this BITCH!!! Tell him I'll take him plus 1 of his goons to get him to my weight class!!! And I'll drop all charges!!" MGP***Y"
The criminal investigation is still pending.