Ludacris is a busy man. On Friday, he released his brand-new single "Butter.ATL," with more new music slated for 2022. Plus, he just wrapped filming the movie End of the Road with Queen Latifah in New Mexico. He's also executive producing a new children's animated series due out this fall called Karma's World (named after his first daughter), and in his personal life, the doting dad welcomed new daughter Chance Oyali Bridges with his wife, Eudoxie Bridges, on July 28.
Oh, and he has a hilarious new Jif Peanut Butter commercial with Gunna, which Billboard caught up with him about, as well as reflecting on his legacy and all his upcoming projects.
"This all came together organically because I've been eating Jif Peanut Butter my entire life. Everybody has that one thing that they eat every day and never get tired of it, and for me, that's peanut butter. At this stage in my career, whenever I have any type of partnerships, I only like to do stuff that's a part of my lifestyle." The partnership also inspired his new song "Butter.ATL" as well as "such great creativity with the commercial in working with [director] Dave Meyers, who did my 'Stand Up' video."
The new song shows off Luda's trademark lyricism, as well as his elastic flow. "One thing in my career that I've always loved to do is try and experiment with different flows," he said. "A lot of people, humbly speaking, know I can rap slow, fast and do the melodic thing. [I've been] loving coming up with new things and that's how you reinvent oneself. As someone who's been in the industry for two decades and come out with more than 10 albums, there's always something to inspire you."
Of working with Queen Latifah amid the pandemic on their upcoming Netflix movie End of the Road, Luda says, "Filming with Queen was one of the best experiences ever, and I'm not just saying that. Her energy is unmatched. She's so zen'd the hell out. We were laughing and joking on set every day." He went on to "send her all her praises" and says he always wanted to collab with Latifah.
Throughout his career, Ludacris has continued to break barriers beyond his hip-hop foundation, as both an actor and executive producer. His collaboration with Carrie Underwood on "Champion" in 2018, for instance, won a CMT Music Award. Speaking on the importance of breaking into the country music genre, Ludacris tells Billboard, "I think it's great because I feel like no one particular artist or genre should be limited to feel like they have to stay in that one lane. Music makes you feel good and sometimes you cross genres. I think over time, we've seen a lot more of that. You should be able to express yourself in whatever way you want.
"That's even part of this campaign with Jif and creating different flows," he said. "When you spark creativity, it should birth things in forms that have never been done before. I love the fact of taking something when people are trying to stereotype you to do one thing."
In his new "The Return" commercial for Jif, Ludacris appears to be inspired to try the new generation's style of "mumble rap," after having an invigorating spoonful of Jif Peanut Butter. Moments later, the three-time Grammy winner seemingly gets Gunna's stamp of approval after Luda makes several attempts to rap his verse. Of course, the ad becomes quite the parody about the evolution of rap — and a snippet of Luda's new track "Butter.ATL" can be heard in the background.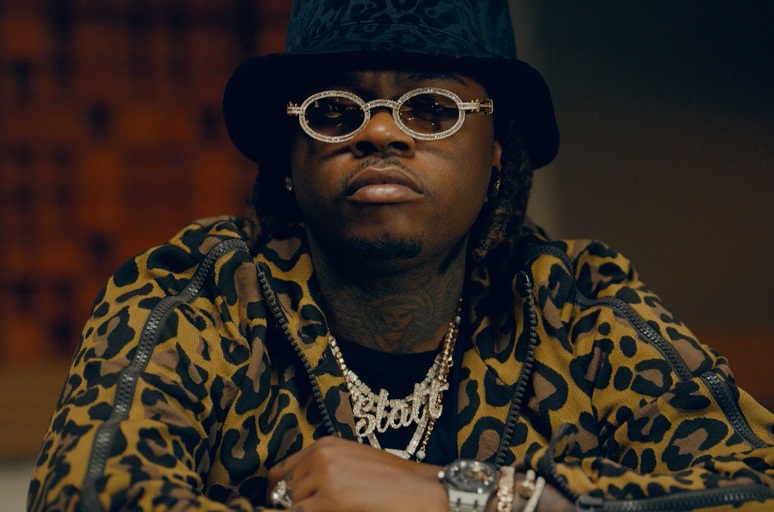 Courtesy of Jif
Gunna
On "Butter.ATL," the hitmaker ultimately returns to his true hip-hop roots and raps in his classic style — with a hint of mumble rap in the chorus. Ludacris kicks off his song rapping, "It's the return/ Ain't nobody messing with a rapper named Luda, no matter how hard they try/ Top five, dead or alive/ Look into my eyes/ Realize I ain't tellin' no lies."
"Butter.ATL" comes 21 years after the release of Luda's debut studio album, Incognegro, which Ludacris dropped independently via his label Disturbing Tha Peace in 1999. As a onetime indie artist, Luda has advice for new musicians who may be aiming to release their own tunes. "There's a difference between when I did it and how people do it now. There's so much social media to market and organically promote yourself, so I would just give this advice: Come up with clever ways to have things go viral, as opposed to trying to spark something negative. Try to do something positive, funny or that hasn't been done before that puts people on to your music or campaign."
Adds the hip-hop great: "Try to be as creative as possible and expand behind the limited, negative thinking."
He's following his own advice too. "I also have a [streaming] platform [created for children] called Kid Nation. When we talk about legacy and trying to make the world a better place and put some positivity in there, those are the things I'm focused on right now besides the movies that are coming out in 2022."
See the all-new Jif Peanut Butter "The Return" commercial below: