Logic has added a new entry to his signature series with the release of Young Sinatra IV.
The project is the first album in the Young Sinatra series and the follow-up to March's Bobby Tarantino II. Guests on the LP include the Wu-Tang Clan, Jaden Smith, Wale and Hailee Steinfeld.
View Logic's Young Sinatra IV stream, cover art and tracklist below.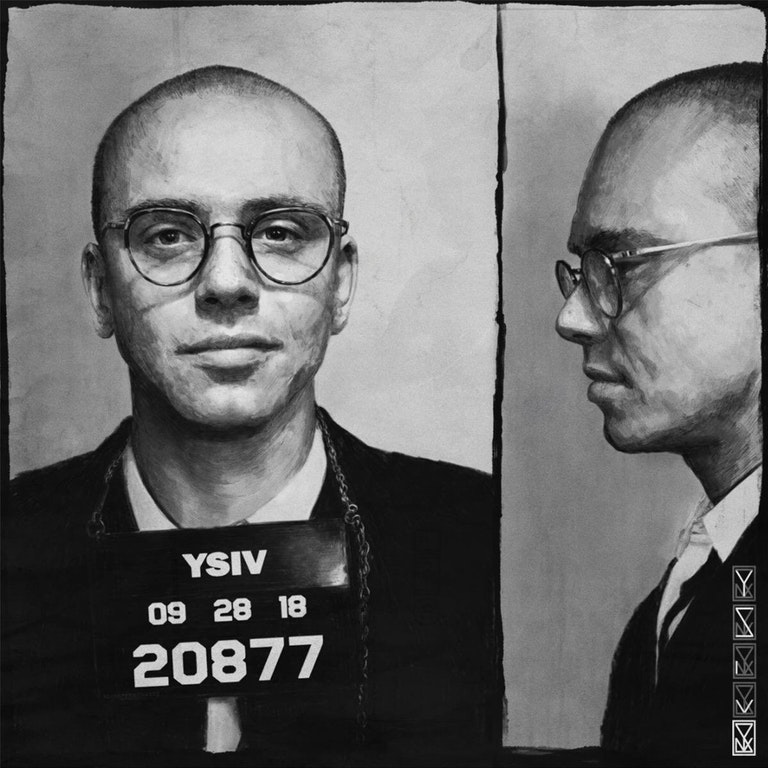 1. Thank You f. Lucy Rose & The RattPack
2. Everybody Dies
3. The Return
4. The Glorious Five
5. One Day f. Ryan Tedder
6. Wu-Tang Forever f. Ghostface Killah, Raekwon, RZA, Method Man, Inspectah Deck, Cappadonna, Scotty Wotty, U-God, Masta Killa & GZA
7. 100 Miles And Running f. Wale & John Lindahl
8. Ordinary Day f. Hailee Steinfeld
9. YSIV
10. Street Dreams II
11. The Adventures Of Stoney Bob f. Slaydro & Big Lenbo
12. Legacy
13. ICONIC f. Jaden Smith
14. Last Call
Logic's Young Sinatra IV album is quickly approaching its release date, so he is sharing the official tracklist ahead of its September 28 arrival.
The Def Jam MC wasn't bluffing about the entire Wu-Tang Clan appearing on the LP. Every member — except the late Ol' Dirty Bastard, for obvious reasons — is featured on a song titled "Wu-Tang Forever." Scotty Wotty, a Wu-Tang affiliate best known for his collaborations with U-God, is also listed as one of the track's guests.
Overall, Young Sinatra IV contains 14 tracks. Other guests on the album include Wale, Jaden Smith and Hailee Steinfeld.
Logic will be dropping the fourth entry of his Young Sinatra series on September 28. Ahead of its release, the Visionary Music Group leader has unveiled the cover art for Young Sinatra IV.
The artwork recreates the mugshot of Frank Sinatra, which was used for the original Young Sinatra mixtape in the series.
Check out the cover art below.
[This post has been updated. The following was originally published on August 28, 2018.]
Logic has kicked off the rollout for his next album with some bars.
The Def Jam MC has announced his fourth studio LP, Young Sinatra IV, by releasing a freestyle over Method Man's classic single "Bring The Pain." Logic spits for about two minutes before revealing the title and release date for his album.
"Young Sinatra IV, the album, September 28," he says. "Bringing that boom bap back for the Rattpack."
YSIV Freestyle pic.twitter.com/Bovdx57QVd

— Young Sinatra (@Logic301) 28 августа 2018 г.
The upcoming LP is the first album in the Logic's Young Sinatra series. The previous three projects were mixtapes that dropped in the years prior to his 2014 studio debut, Under Pressure.
Young Sinatra IV will be the follow-up to 2017's Everybody LP. The project is slated to be Logic's second release of 2018 after he unleashed the Bobby Tarantino II mixtape in March.