Beyoncé has taken on the role of curator for the newly released compilation The Lion King: The Gift. The album acts as a companion piece to Disney's Lion King remake, which hit theaters Thursday (July 18).
The LP features contributions by Queen Bey, JAY-Z, Kendrick Lamar, Tierra Whack, Childish Gambino, Pharrell and more.
"I wanted to put everyone on their own journey to link the storyline," Beyoncé said in a press release. "Each song was written to reflect the film's storytelling that gives the listener a chance to imagine their own imagery, while listening to a new contemporary interpretation. It was important that the music was not only performed by the most interesting and talented artists but also produced by the best African producers. Authenticity and heart were important to me."
View The Lion King: The Gift stream, cover art and tracklist below.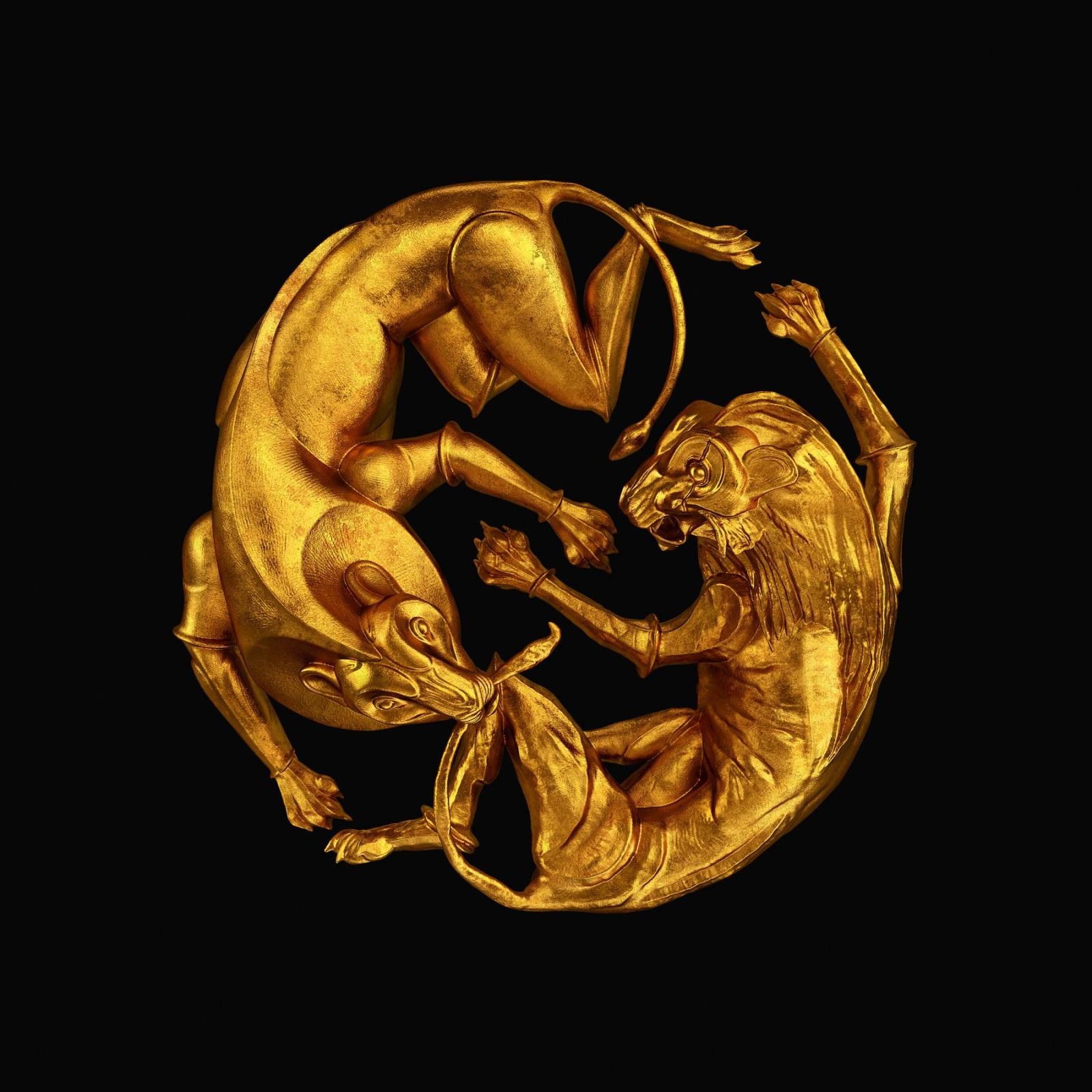 1. balance (mufasa interlude) – James Earl Jones
2. BIGGER – Beyoncé
3. the stars (mufasa interlude) – James Earl Jones
4. FIND YOUR WAY BACK – Beyoncé
5. uncle scar (scar interlude) – Chiwetel Ejiofor
6. DON'T JEALOUS ME – Tekno, Yemi Alade & Mr. Eazi
7. danger (young simba & young nala interlude) – JD McCrary & Shahadi Wright Joseph
8. JA ARA E – Burna Boy
9. run away (scar & young simba interlude) – JD McCrary & Chiwetel Ejiofor
10. NILE – Beyoncé & Kendrick Lamar
11. new lesson (timon, pumbaa & young simba interlude) – Billy Eichner, Seth Rogen & JD McCrary
12. MOOD 4 EVA – Beyoncé, JAY-Z & Childish Gambino
13. reunited (nala & simba interlude) – Beyoncé & Donald Glover
14. WATER – Salatiel, Pharrell Williams & Beyoncé
15. BROWN SKIN GIRL – Beyoncé, SAINt JHN & Wizkid f. Blue Ivy Carter
16. come home (nala interlude)
17. KEYS TO THE KINGDOM – Tiwa Savage & Mr Eazi
18. follow me (Rafiki interlude) – John Kani
19. ALREADY – Beyoncé, Shatta Wale & Major Lazer
20. remember (mufasa interlude) – James Earl Jones
21. OTHERSIDE – Beyoncé
22. war (nala interlude)
23. MY POWER – Tierra Whack, Beyoncé & Moonchild Sanelly
24. surrender (simba & scar interlude) – Donald Glover & Chiwetel Ejiofor
25. SCAR – 070 Shake & Jessie Reyez
26. i'm home (mufasa, sarabi & simba interlude) – James Earl Jones, Alfre Woodard & Donald Glover
27. SPIRIT (From Disney's "The Lion King") – Beyoncé