Lil Yachty has dropped his second LP of 2018. Following the March release of his sophomore album Lil Boat 2, the Quality Control artist returns with a new project titled Nuthin' 2 Prove.
Lil Boat's third studio album features 15 tracks with production by Tay Keith, EarlThePearll and OZ, among others. Cardi B, Offset, Kevin Gates, Playboi Carti, Juice Wrld, Lil Baby, Gunna, Trippie Redd and Young Nudy make guest appearances on the LP.
Check out Yachty's Nuthin' 2 Prove stream, cover art and tracklist below.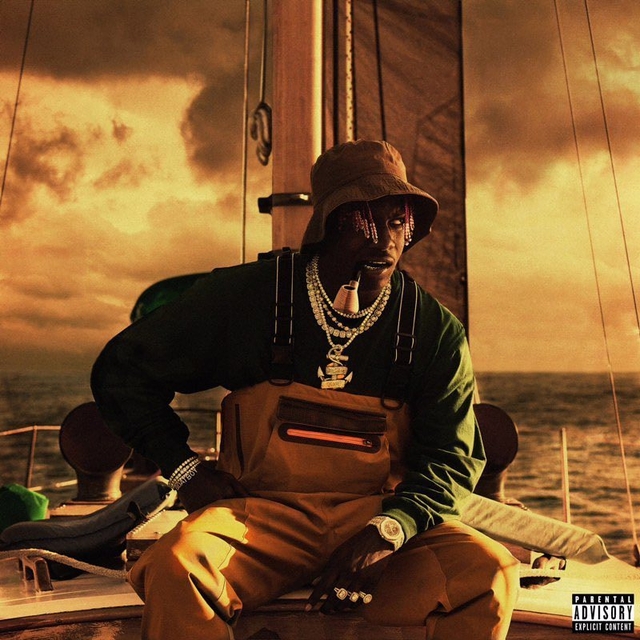 1. Gimmie My Respect (Intro)
2. Get Dripped f. Playboi Carti
3. Riley From the Boondocks
4. I'm the Mac
5. Yacht Club f. Juice Wrld
6. SaintLaurentYSL f. Lil Baby
7. We Outta Here! f. Young Nudy
8. Who Want the Smoke f. Cardi B & Offset
9. Worth It
10. Everything Good, Everything Right
11. Next Up
12. Forever World f. Trippie Redd
13. The Nola f. Kevin Gates
14. Fallin in Luv f. Gunna
15. Stoney
Lil Yachty is prepared to release his second album of 2018.
A month after celebrating his 21st birthday with a new mixtape, Lil Boat has announced the title and release date for his third studio LP.
"October 19th. ' Nuthin' 2 Prove ' New Album I'm Droppin. Bye," he tweeted.
October 19th. " Nuthin' 2 Prove " New Album I'm Droppin. Bye.

— Underdog (@lilyachty) 14 сентября 2018 г.
Earlier this year, Yachty released his sophomore album Lil Boat 2. In HipHopDX's review of the LP, Scott Glayser noted the project didn't display "a ton of apparent lyrical growth or profound substance" but did commend it for having "a few agreeable songs for all audiences."
Outside of music, Yachty has ventured into acting this year. The Quality Control artist landed the role of Green Lantern in Teen Titans Go! To The Movies, which hit theaters in July.