Lil Baby continues his highly productive year with the release of a new project, Street Gossip. The Quality Control artist's latest work is his third release of 2018 and the follow-up to October's Drip Harder collaboration with Gunna.
Street Gossip includes 13 tracks and some high-profile contributors. Meek Mill, 2 Chainz, Gucci Mane, Young Thug, Offset and frequent collaborator Gunna are among the guests.
View Lil Baby's Street Gossip stream, cover art and tracklist below.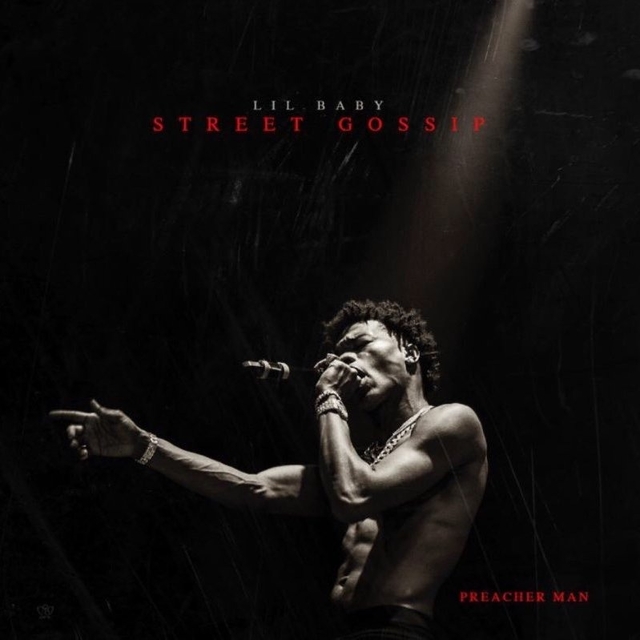 1. Global
2. Pure Cocaine
3. Crush A Lot
4. Time f. Meek Mill
5. Ready f. Gunna
6. Word On The Street
7. This Week
8. Anyway f. 2 Chainz and Gucci Mane
9. No Friends f. Rylo Rodriguez
10. Realist In It f. Gucci Mane and Offset
11. Section 8 f. Young Thug
12. Chastised
13. Dreams 2 Reality f. Nocap
Lil Baby isn't letting his foot off the gas in 2018. One month after dropping his Gunna collaboration Drip Harder, the rising star has announced the release date for his new solo project Street Gossip.
"November 30 2018 'Street Gossip,'" Lil Baby captioned an Instagram video featuring a snippet of a new song.
Lil Baby first revealed his plans for Street Gossip in October but didn't share a specific release date at the time. Now, fans know to expect it on the last day of November.
Street Gossip will be Lil Baby's first solo project since his debut album Harder Than Ever. The LP peaked at No. 3 on the Billboard 200, earning him the first Top 10 release of his career.
Lil Baby and Gunna's Drip Harder wasn't able to reach the same spot as the former's solo offering, but it did peak at No. 4. Eight songs from the collaborative effort also landed on the Hot 100.