Lil B once released a mixtape with 855 songs, so dropping one with 30-plus cuts is no big deal. The positivity-preaching rapper provides fans with almost three dozen tracks on his new project, Options.
The former Pack member's latest work features 34 songs, including his Metro Boomin collaboration "My House." Lil B's alter-ego The Basedgod is the lone guest on the tape.
Check out Lil B's Options stream, cover art and tracklist below.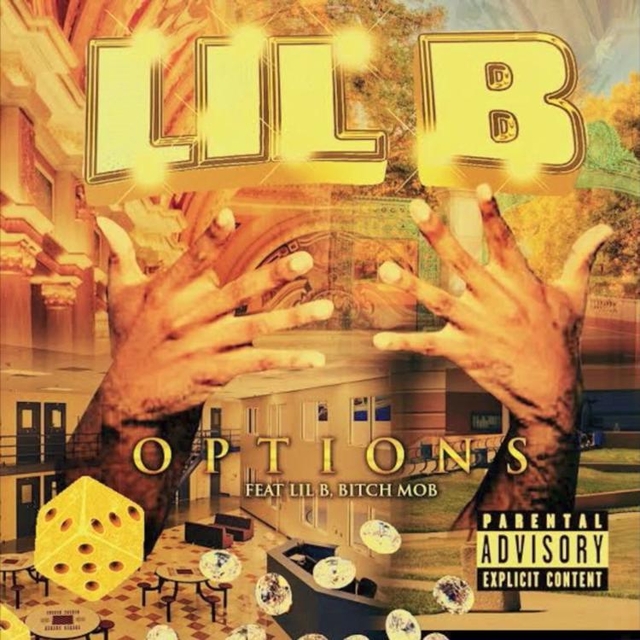 1. Standing Ova Intro f. The Basedgod
2. Drank on Your Lean f. The Basedgod
3. 4 The Paper
4. Bounce 4 Dem Hunedz
5. Hot Girl
6. Skreet Nigga
7. Shake It Move It f. The Basedgod
8. Ycfmb
9. BasedGod Ish
10. Based Race
11. This Is the BasedGod
12. I Got Options Which Way
13. Jumanji f. The Basedgod
14. Im on a Mission f. The Basedgod
15. Lifes a Journey f. The Basedgod
16. Return of the Mac
17. By Any Means
18. G Eazy f. The Basedgod
19. Run Them Bandz Up f. The Basedgod
20. Stand Down
21. Come Upstairs Interlude
22. Money in My Spirit Ouu
23. Coming Up Everyday
24. Real Vibes f. The Basedgod
25. My Shoes On
26. Light Work
27. Respect Us
28. Facetime Remix
29. Dolla for Dolla
30. Cashing Out f. The Basedgod
31. Ballerina Based Freestyle f. The Basedgod
32. 420 Anthem f. The Basedgod
33. Yeah
34. My House f. The Basedgod