Los Angeles, CA – Kevin Hart is reportedly out of surgery following a serious car accident on Mulholland Highway in Los Angeles early Sunday morning (September 1).
TMZ reports the comedic actor was the passenger in a vintage Plymouth Barracuda — which belongs to Hart — when the accident occurred.
Jared Black, who was behind the wheel at the time, careened off the road and the car plummeted into a ditch about 10 feet below. It first went through wooden fencing before it came to a stop.
The roof of the Barracuda was completely crushed and Black, along with Black's fiancée Rebecca Broxterman, had to be cut out of the vehicle by the fire department. Black was airlifted to UCLA Medical Center while Broxterman didn't require any treatment.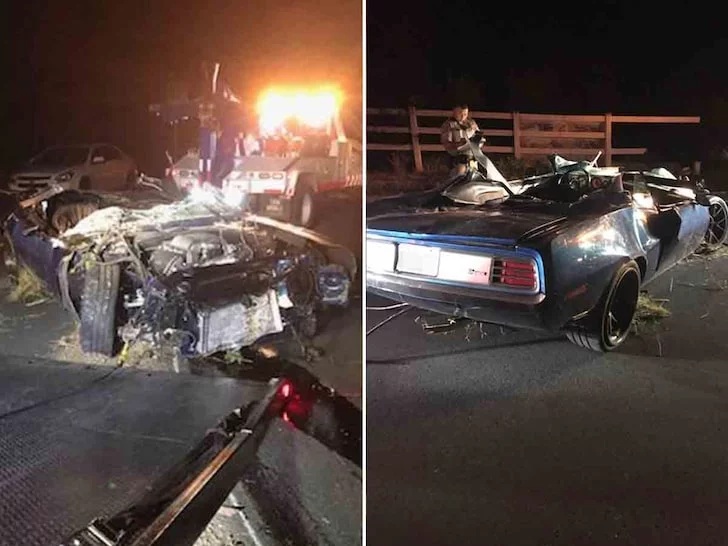 Hart's bodyguard, who showed up in a SUV, took him to Hart's nearby home to "get medical treatment." However, Hart's condition appeared to be far worse than initially realized so he was taken to the hospital.
Paparazzi caught up with Hart's wife Eniko as she was returning to the hospital on Monday (September 2). She said Hart is going to be "fine" and revealed his spirits are good.
Doctors successfully completed Hart's back surgery on Sunday (September 1) night. A source said he's expected to remain in the hospital for at least a couple of days while he recovers.
Black is reportedly surrounded by friends and family at the UCLA Medical Center as he recovers as well.