Jim Jones has followed up 2018's Wasted Talent album with a new LP titled El Capo. The project is produced by longtime Dipset collaborators The Heatmakerz.
The 16-track album is loaded with an impressive list of features. Guests include Rick Ross, Cam'ron, Jadakiss, Benny The Butcher, Conway The Machine, Curren$y, Fat Joe, Fabolous and Dave East, among others.
View Jones' El Capo stream, cover art and tracklist below.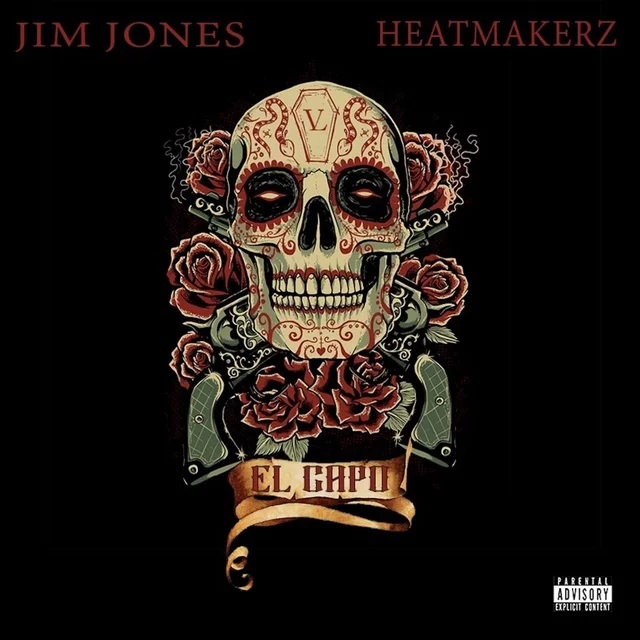 1. Cristal Occasions
2. Love of the Hustle f. Trav
3. Make No Issues of It
4. Nyc f. Fat Joe
5. Good Die Young f. Marc Scibilia
6. State of the Union f. Rick Ross & Marc Scibilia
7. Pity in the Summer f. Cam'ron, Rain, Fred the Godson & Marc Scibilia
8. My Era f. Maino & Drama
9. Nothing Lasts f. Fabolous & Marc Scibilia
10. Cocaine Dreamin f. Ball Greezy & Dave East
11. Mama I Made It f. Cam'ron
12. To Whom it May Concern f. Cam'ron, Guordan Banks, Benny The Butcher & Conway The Machine
13. Sports Cars f. Curren$y
14. Song Boxing
15. Bread Right f. Trav
16. Don't Know What They Took Him For f. Jadakiss & Philthy Rich