They're back! Less than a month after J. Cole and Puma re-released the RS-Dreamer sneaker, the duo announced the next silhouette in their Dreamer lineup.
The RS-Dreamer Proto, a personal favorite of the rapper and his label Dreamville, features a sleek, white and grey Puma Hoops design with pink, neon green and blue detail.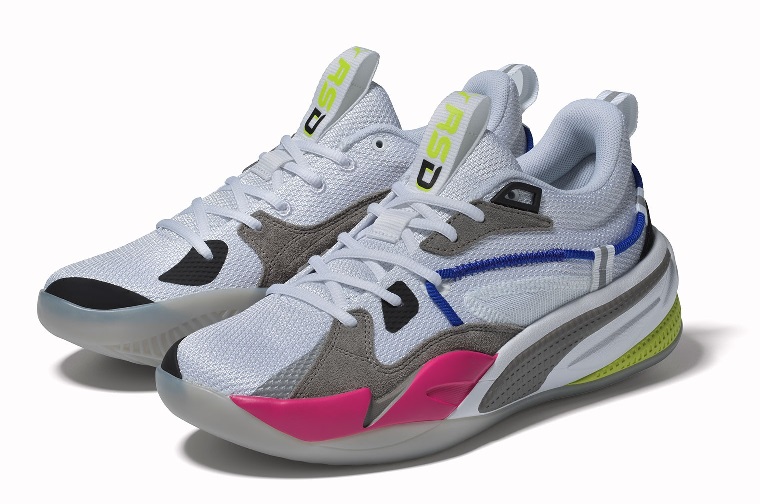 The RS-Dreamer Proto is set to launch this Friday (April 2) in both adult and kid sizes. The shoe, available on puma.com and Foot Locker, plus the Puma NYC Flagship Store, will retail at $125 (adult) and $90 (kid).
Puma and Dreamville's Dreamer Contest is still underway, aiming to "rejuvenate and re-energize the mind, body and spirit of athletes and dreamers everywhere," according to a press release.
One lucky winner and up to four guests will earn a flight to North Carolina on the Puma Jet, a surprise experience from Dreamville, a VIP meet up with NBA star LaMelo Ball and a private training session with trainer Chris Brickley. The winner will also receive all the Puma Dreamer shoes released until December and a $20,000 cash prize.
For official rules, including all contest details, entry requirements and COVID-19 protocols, see here.