Future has added another collaborative mixtape to his discography.
On Wednesday (October 17), the Freebandz boss unexpectedly announced a project with Juice WRLD. Now, the newly-formed duo's WRLD On Drugs mixtape is available to stream.
The 16-track collaboration is a special moment in the career of Juice, who tweeted about his desire to work with Future one year ago.
"The day I make a collab tape with @1future is the day I made it," Juice wrote.
The day I make a collab tape with @1future is the day I made it 🏁

— Juice WRLD 9 9 9🔪 (@JuiceWorlddd) 16 октября 2017 г.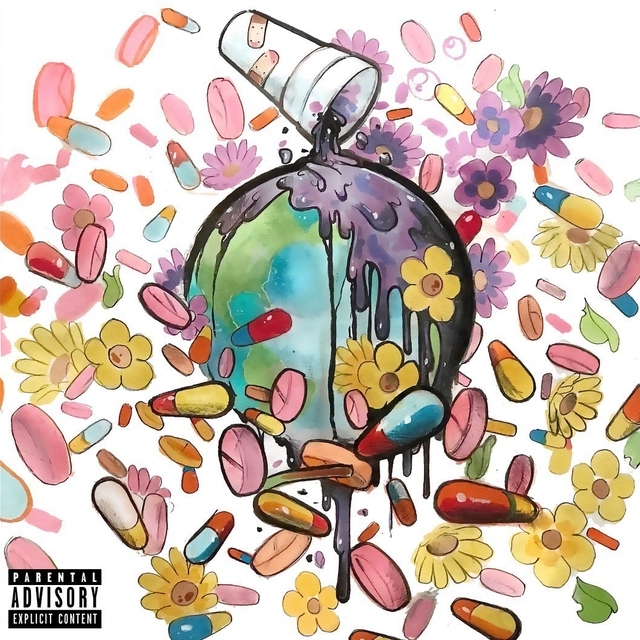 1. Jet Lag
2. Astronauts
3. Fine China
4. Red Bentley
5. Make It Back
6. Oxy
7. 7am
8. Different
9. Shorty
10. Realer n Realer
11. No Issues
12. World On Drugs
13. Afterlife
14. Ain't Livin Right
15. Transformer
16. Hard Work Pays Off
Future and Juice WRLD are dropping a collaborative project on Friday (October 19).
The two took to Instagram to show off a potential tracklist for the upcoming tape, which is titled WRLD On Drugs. The list included songs titled "Jet Lag," "Make It Back" and "Fine China," a song that dropped two days ago.
Hours after the tease, a WRLD On Drugs Instagram account popped up to announce the release date. Future shared the newly created page and the project's release date on his Instagram, letting fans know its legit.
Check out the announcement below.