Cardi B
Cardi B is Billboard's 2020 Woman of the Year.
Cardi B photographed on November 17, 2020 at Quixote Studios in Los Angeles. Styling by Kollin Carter. Hair by Kellon Deryck. Makeup by Priscilla Ono. Balenciaga shirt, skirt, belt, tights and earrings; Christian Louboutin shoes.
Styling and creative direction by Kollin Carter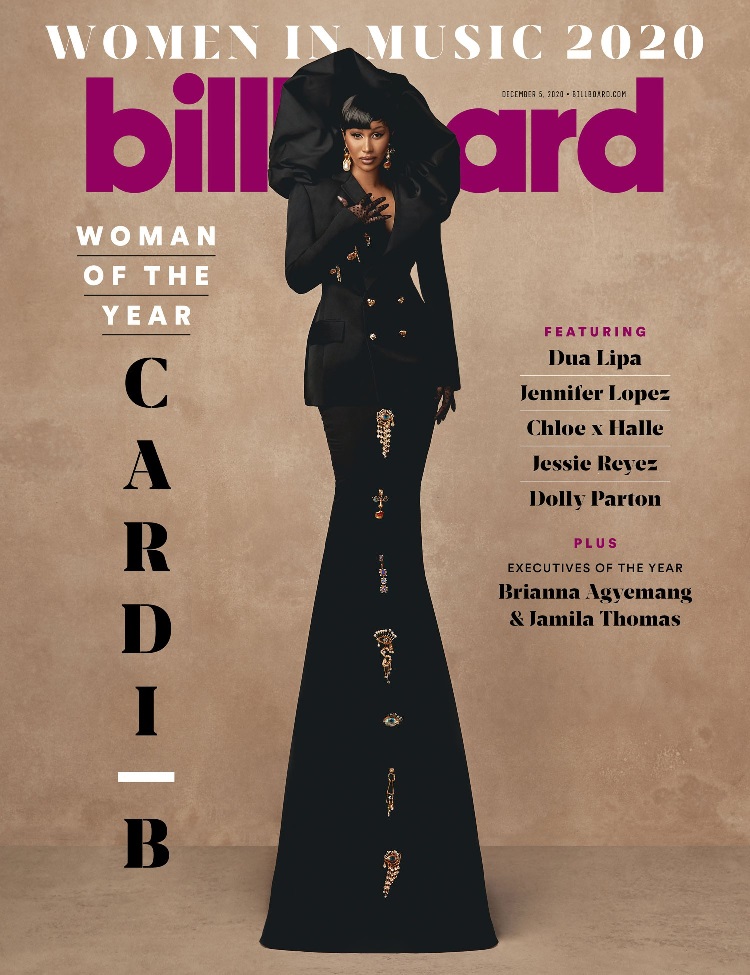 Cardi B
Schiaparelli blazer, earrings and skirt pendants; Baba Jagne skirt, Wing & Weft gloves.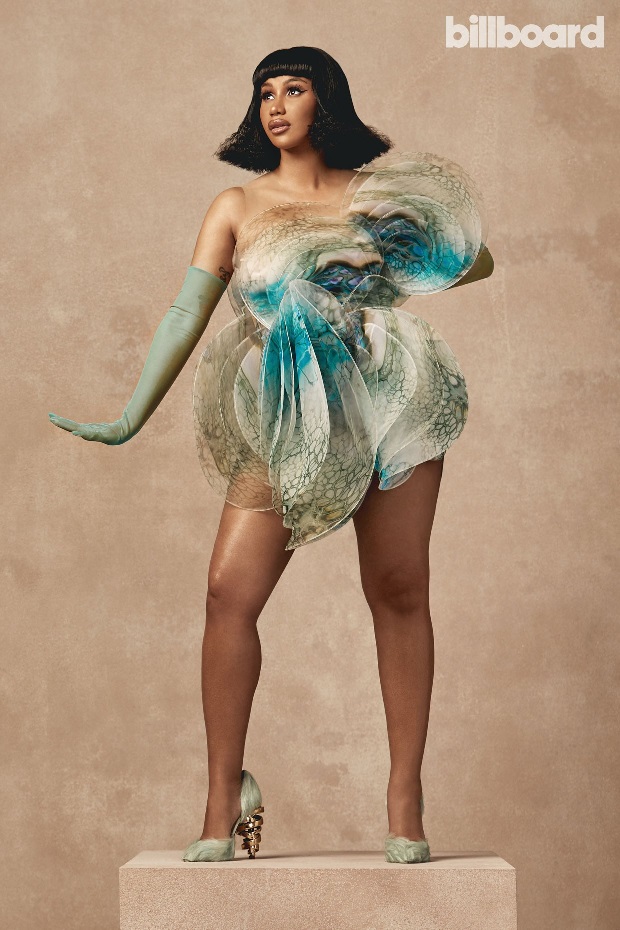 Cardi B
Iris Van Herpen dress, Wing & Weft gloves, Keeyahri shoes.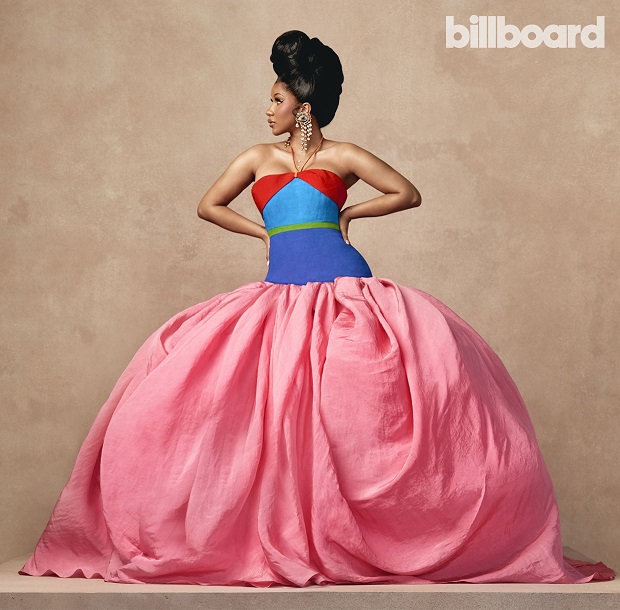 Cardi B
Schiaparelli dress and earrings.
Cardi B
Miss Sohee gloves and headpiece.
Cardi B
Miss Sohee dress and David Yurman earrings.