NEW YORK, NY – Busta Rhymes reportedly started off 2019 with a New Year's Day scuffle in Times Square. In a video obtained by TMZ, the Flipmode Squad O.G. confronts a man who accused him of hitting on his wife.
Witnesses at the scene said Bus-A-Bus was sitting in his vehicle in Times Square in the early hours of January 1 when a man and his wife walked by. The wife reportedly said "hi" to Busta and the husband wasn't pleased with Busta's reply, which included an invitation into his car.
From there, Busta jumped out of his car and the two men got into a heated shouting match. Busta grabbed the man by the shoulders before security stepped in.
Police were called to the scene and questioned the man, however, there's no indication any arrests were made.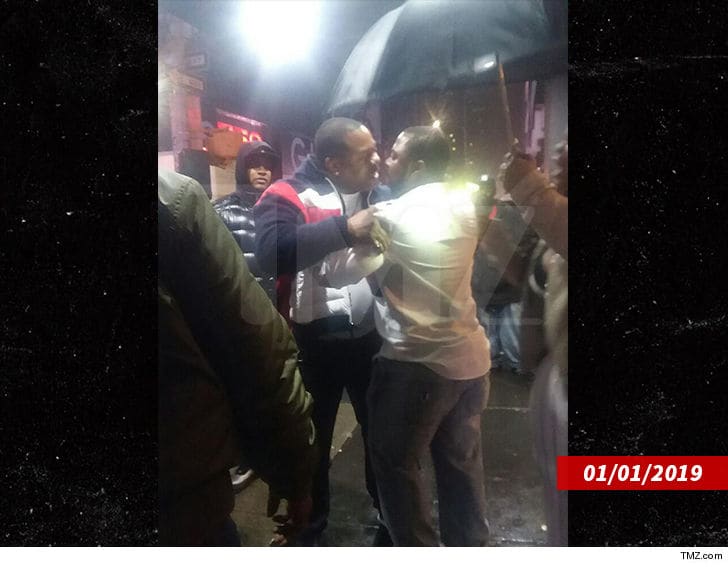 In October 2017, Bus-A-Bus found himself in a similar situation when he got into it with someone during Revolt Music Conference weekend in Miami.
Roughly two years prior, Busta was arrested on assault charges after throwing a Lean Body strawberry protein drink at an employee of Steel Gym in Chelsea, New York. He ultimately pleaded guilty to second-degree harassment after completing an anger management course.