Black Eyed Peas return to their Hip Hop roots with a new album titled Masters Of The Sun Vol. 1. The LP is their first project without Fergie since 2000's Bridging The Gap.
Will.i.am, apl.de.ap and Taboo's seventh album includes 12 tracks. Nas, Slick Rick, Posdnuos, Ali Shaheed Muhammad, Nicole Scherzinger and the late Phife Dawg make guest appearances.
Check out BEP's Masters Of The Sun Vol. 1 stream, cover art and tracklist below.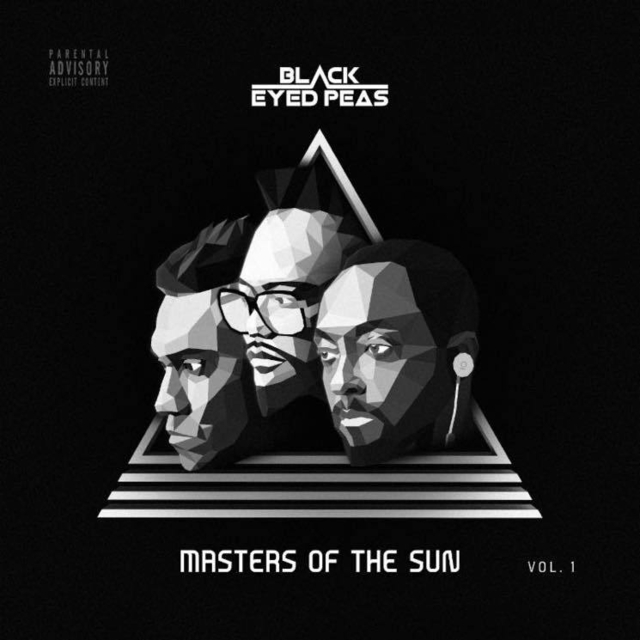 1. Back 2 Hip Hop f. Nas
2. Yes or No
3. Get Ready
4. 4Ever
5. Constant Pt. 1 Pt. 2 f. Slick Rick
6. Dopeness f. CL
7. All Around the World f. Phife Dawg, Ali Shaheed Muhammad & Posdnuos
8. New Wave
9. Vibrations Pt. 1 Pt. 2
10. Wings f. Nicole Scherzinger
11. Ring the Alarm Pt. 1 Pt. 2 Pt. 3
12. Big Love
Black Eyed Peas have announced a new album called Masters Of The Sun, which is expected to arrive on October 12. To coincide with the announcement, will.i.am, Taboo and apl.de.ap have dropped the single "Big Love."
Written by the Black Eyed Peas and produced by will.i.am, the track is heavier on the pop side than their previous releases "Ring The Alarm" and the Slick Rick-assisted "Constant Part 1 & 2," which find the trio heading back to their boom bap roots.
"Big Love" broaches several topics, including gun violence, police brutality, the social media disconnect, race relations in America and our current political uncertainty, while simultaneously reminding the world the importance of love.
Masters Of The Sun serves as BEP's first album in eight years and follows their 2010 platinum-selling album The Beginning.
Listen to "Big Love" below.